Catastrophic floods in Sao Paulo and mudslides near Rio de Janeiro are linked to over 1,000 deaths (as of January 31st, 2011). In the hard hit towns of Teresopolis, Nova Friburgo and Petropolis, an unknown number (estimated in the tens of thousands or more) of animals are without food, water, shelter, or vet care for wounds and disease. Stray animals have no survival resources, due to absent humans. Care-given "pets" were left behind or lost, some orphaned when caregivers died. Emergency crews report innumerable dead or dying dogs, cats and horses.
Animal Resources deployed to Brazil the week of February 7th, 2011 as part of the trained disaster-response teams being organized by Kinship Circle (www.kinshipcircle.org), partnering with In Defense of Animals (www.idausa.org).
Note: there are 178 images in the slideshow, the slideshow can be paused by clicking the icon at the top right of the slideshow, then you can click the left or right arrows to view at your own pace.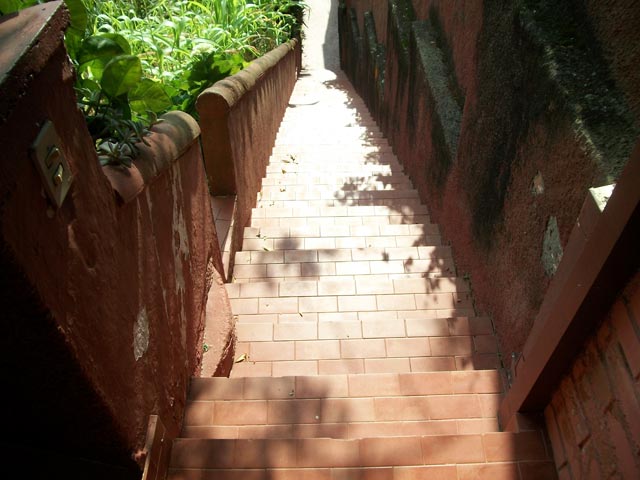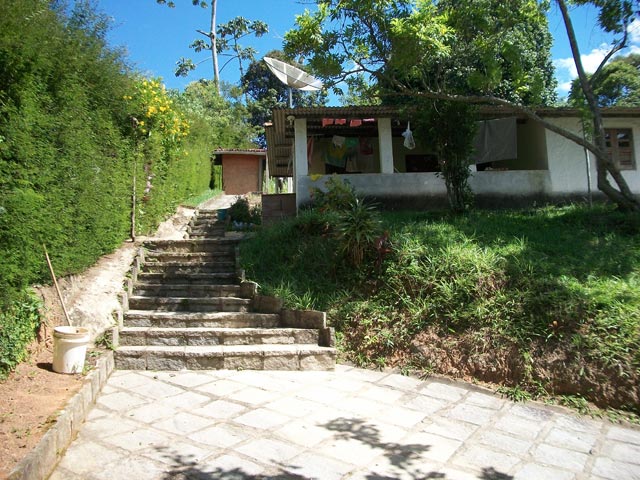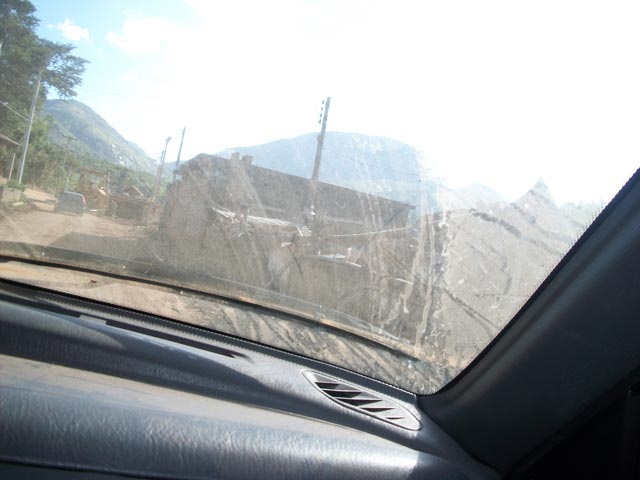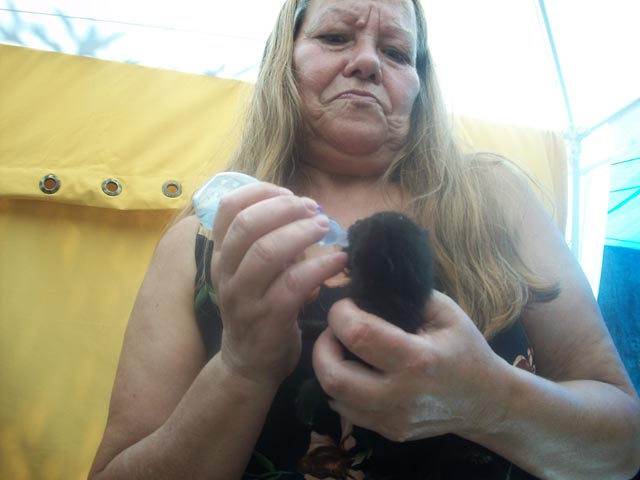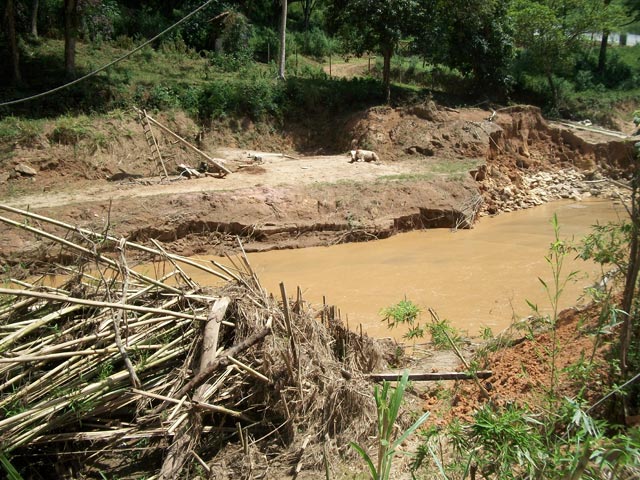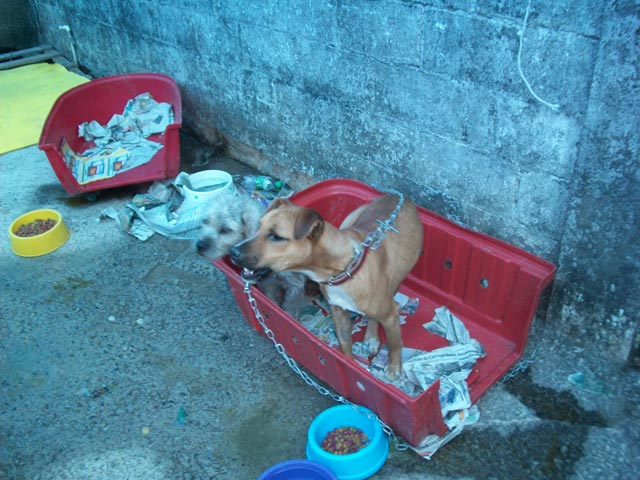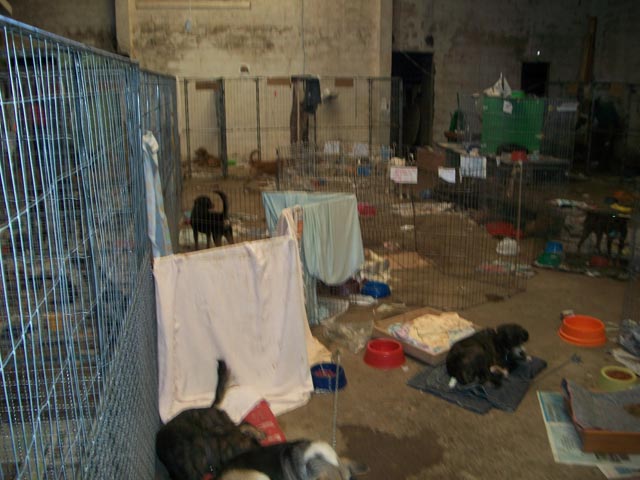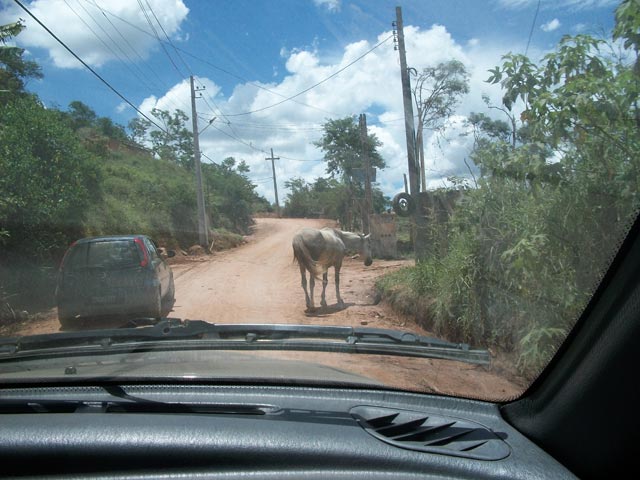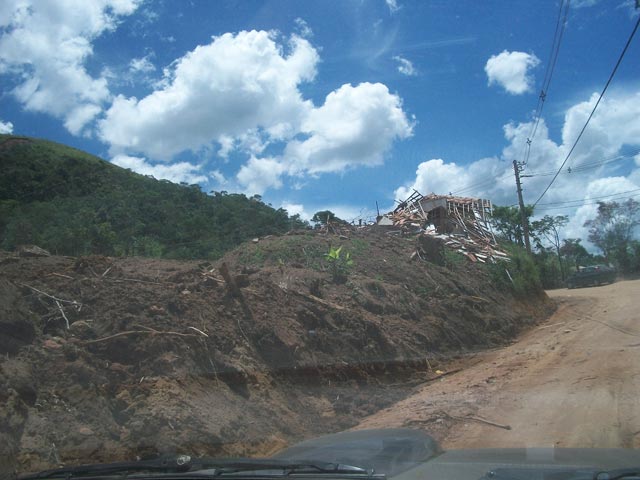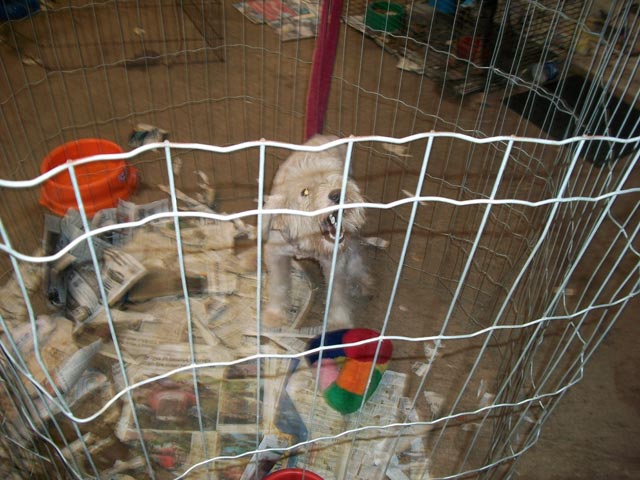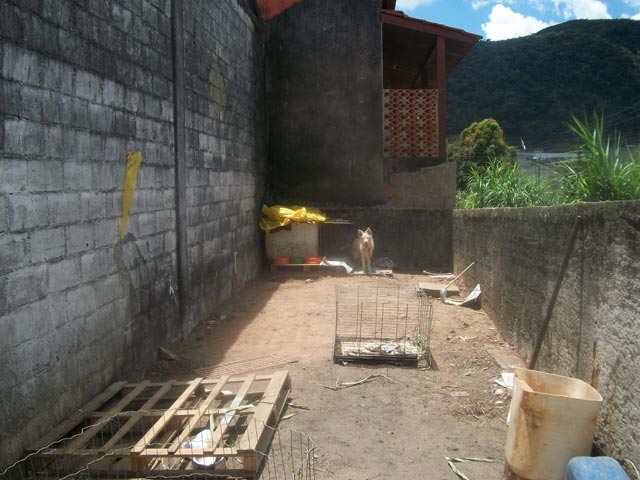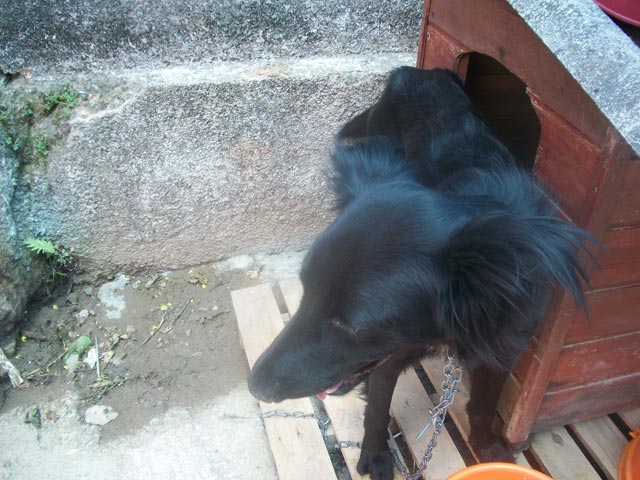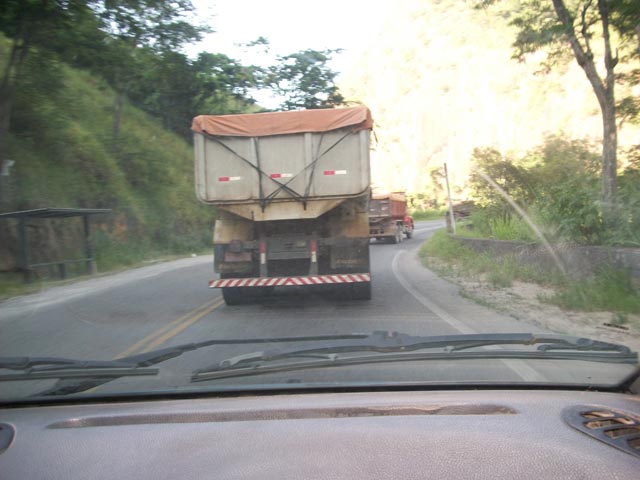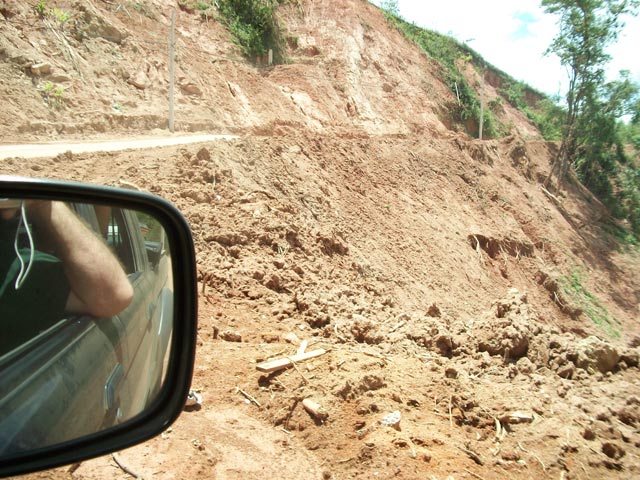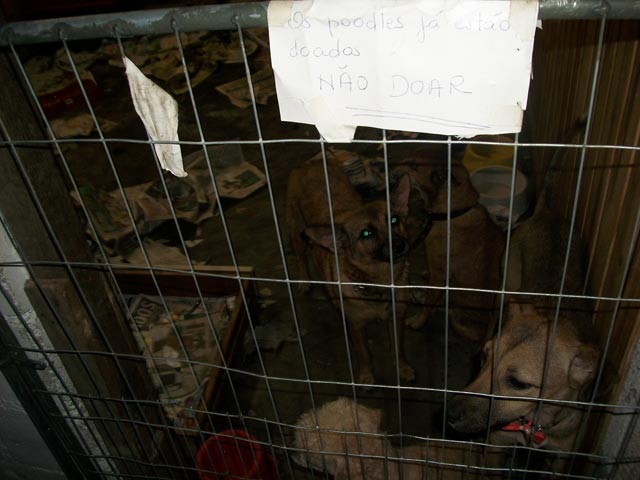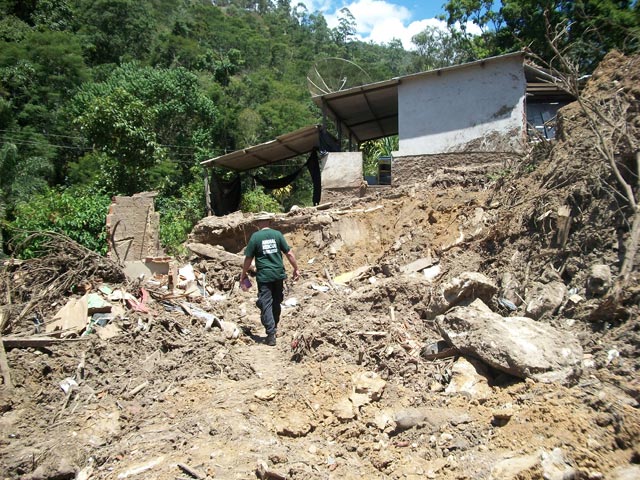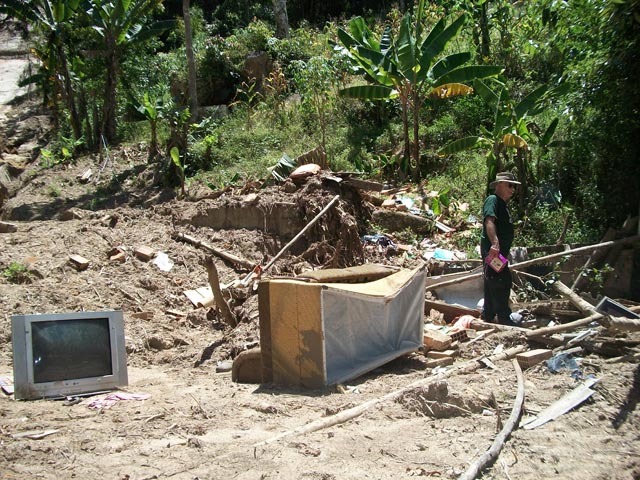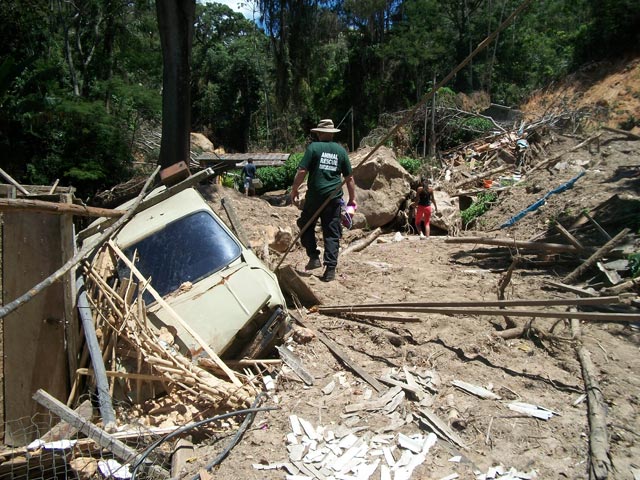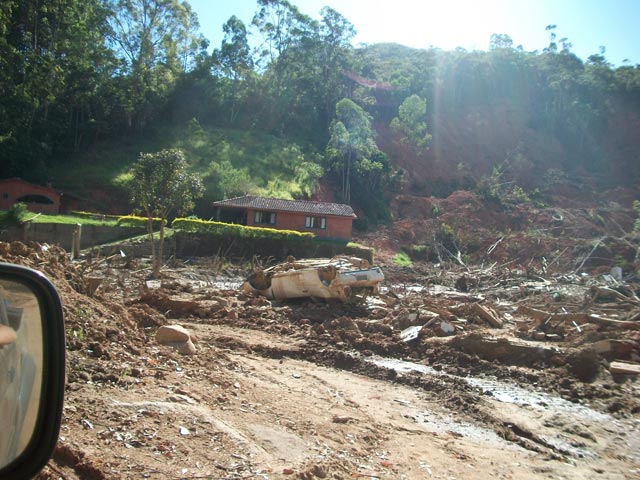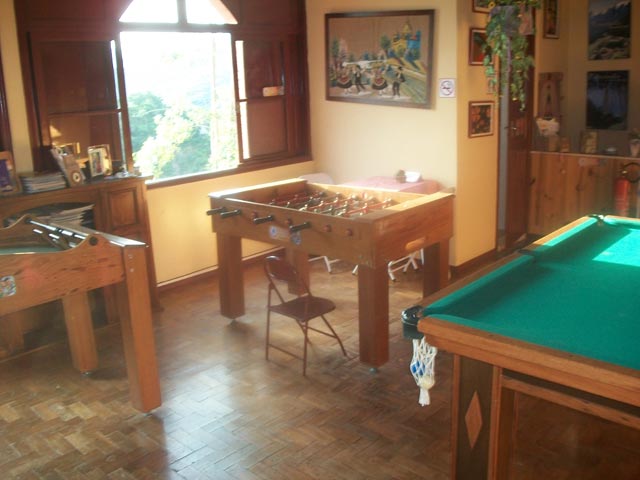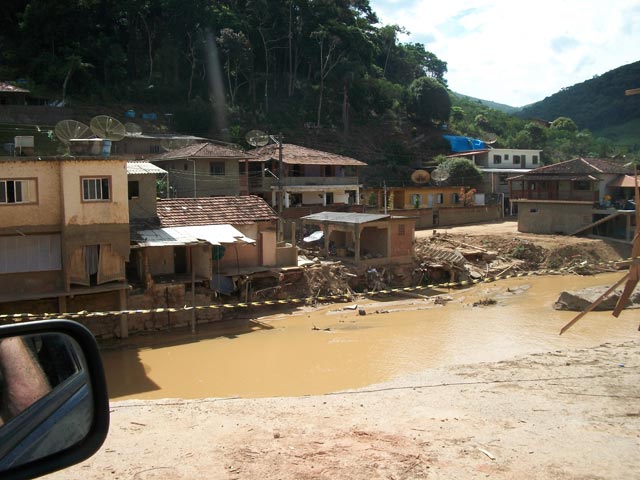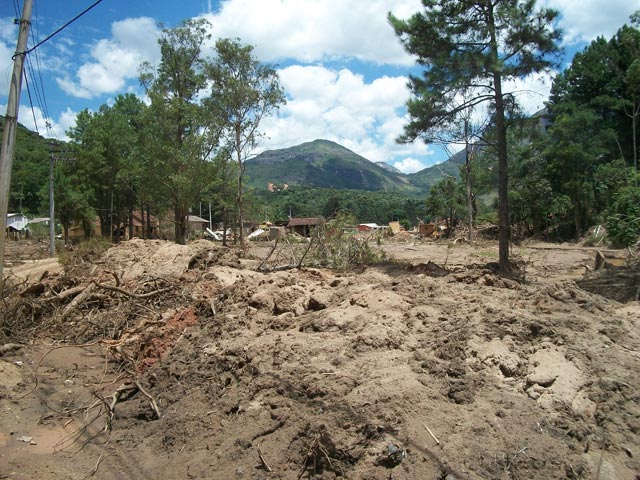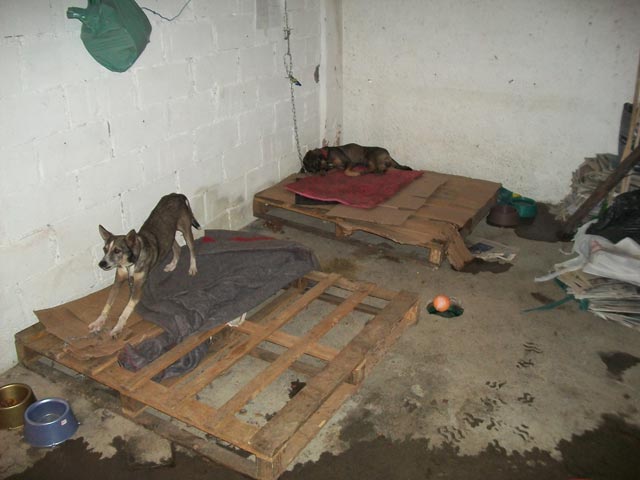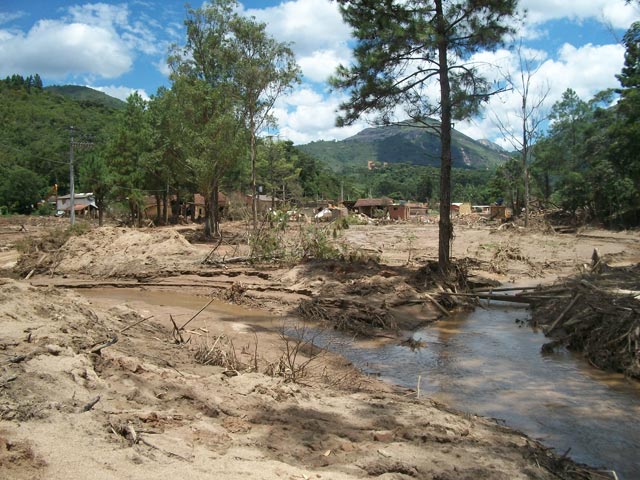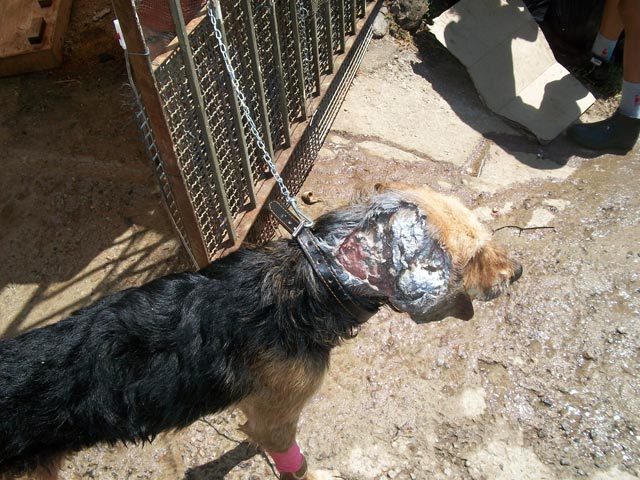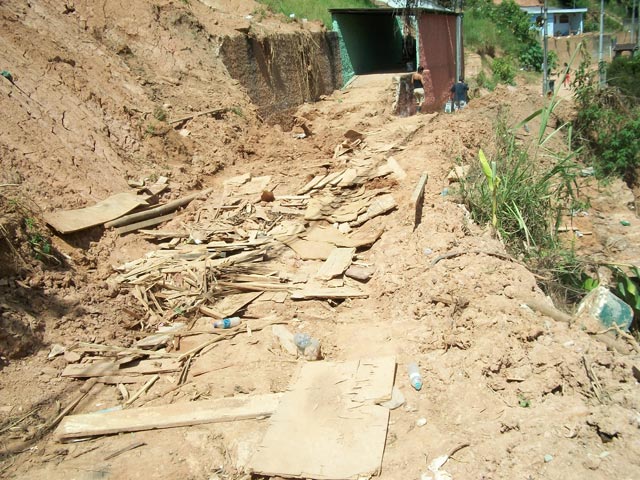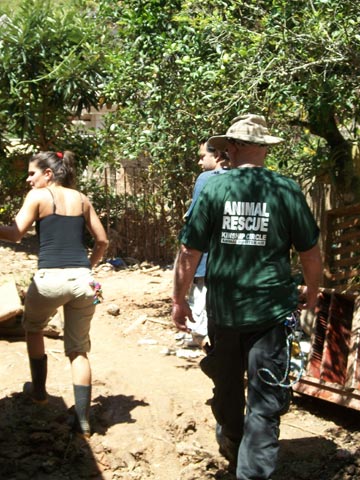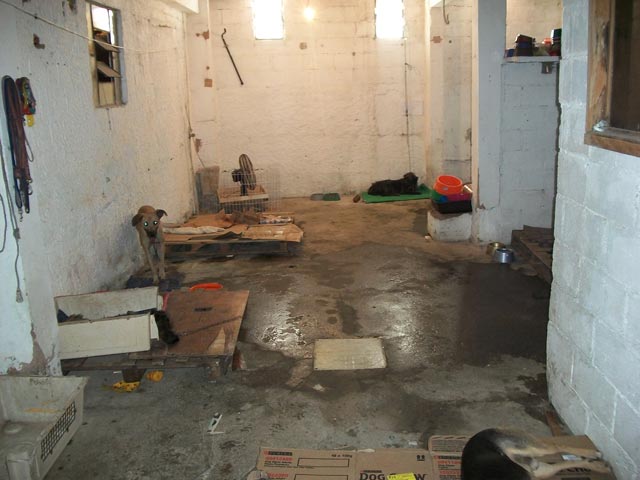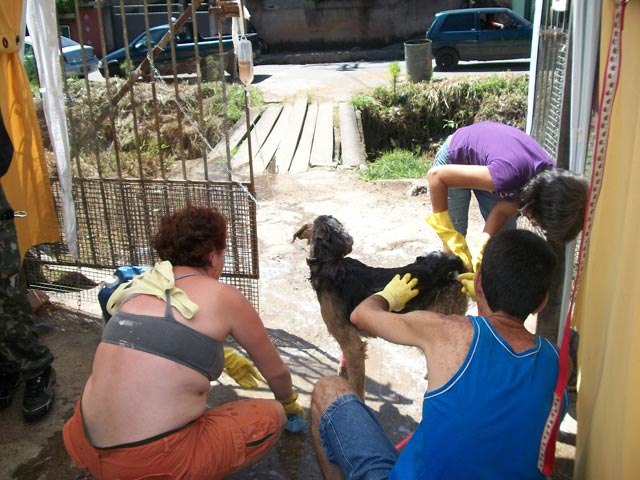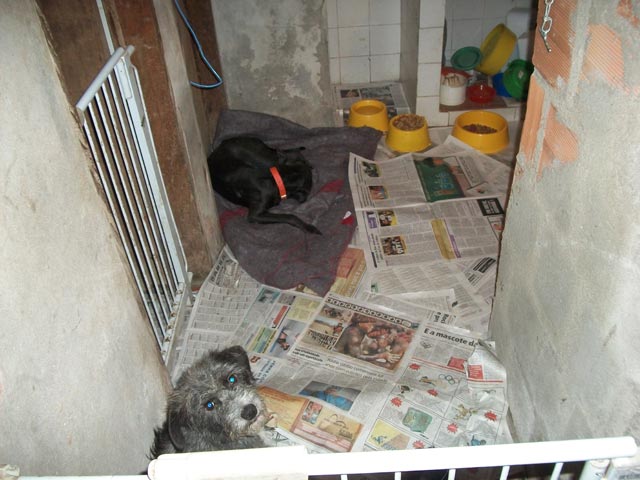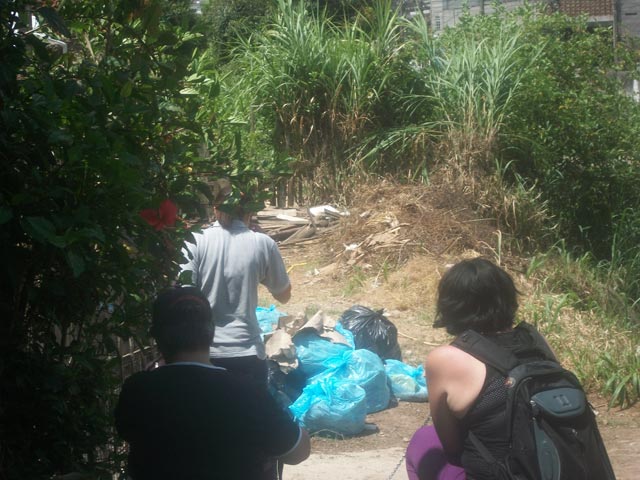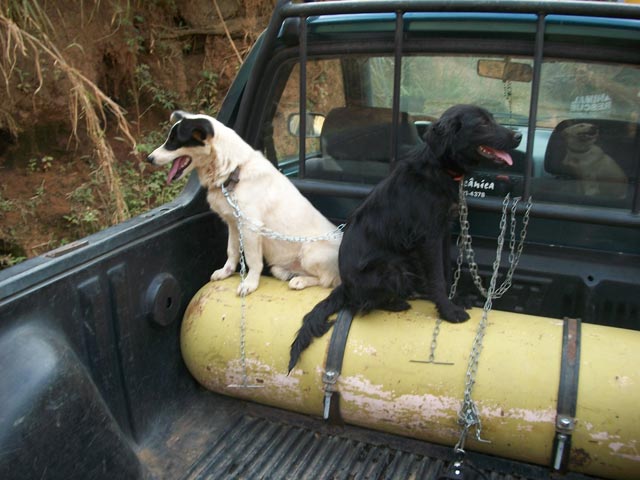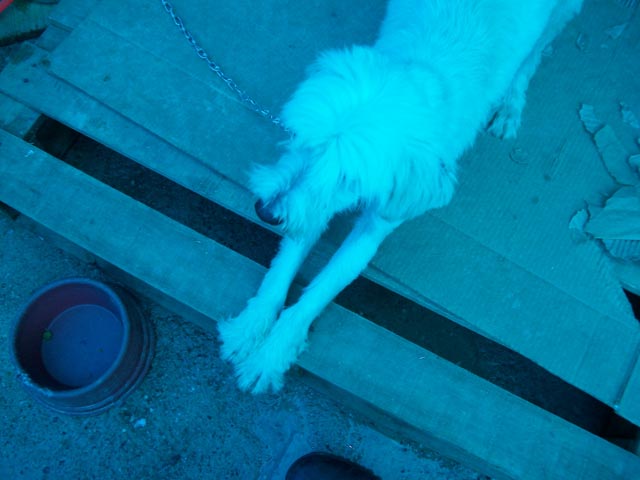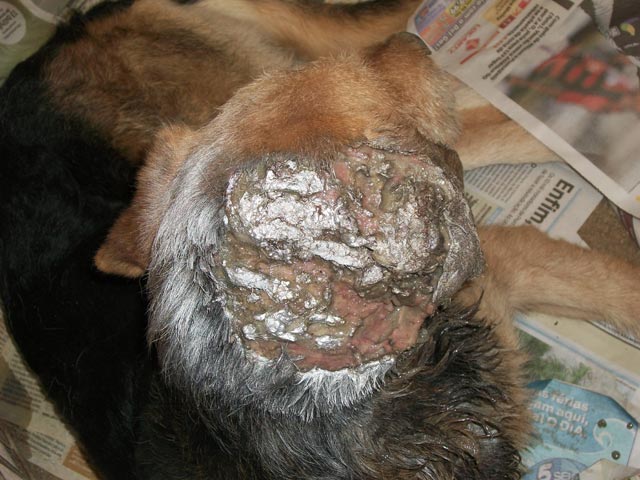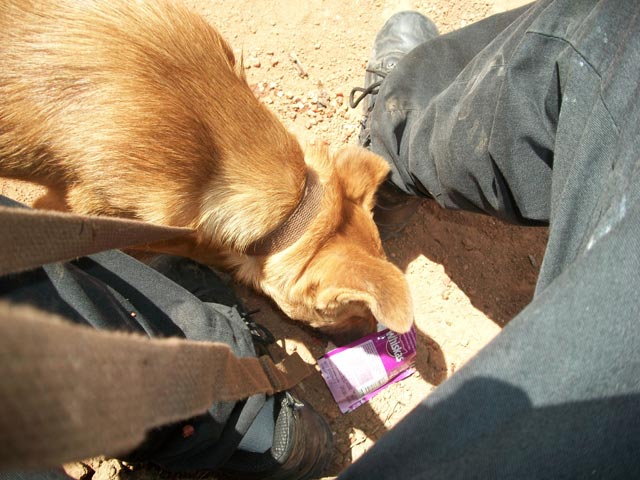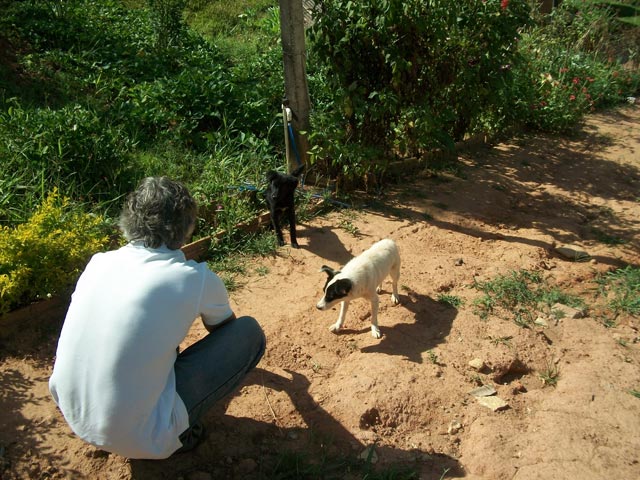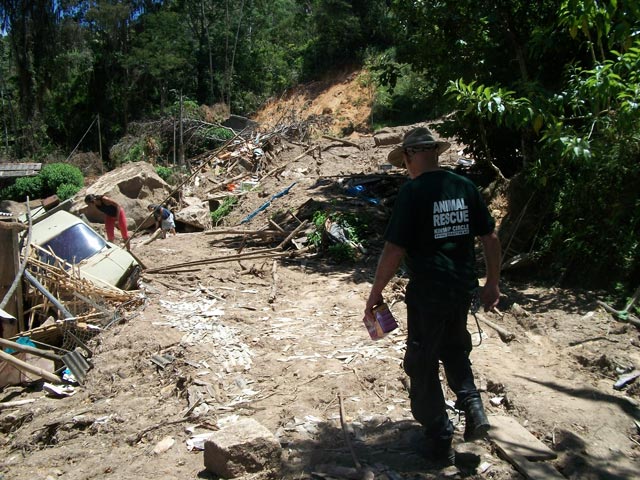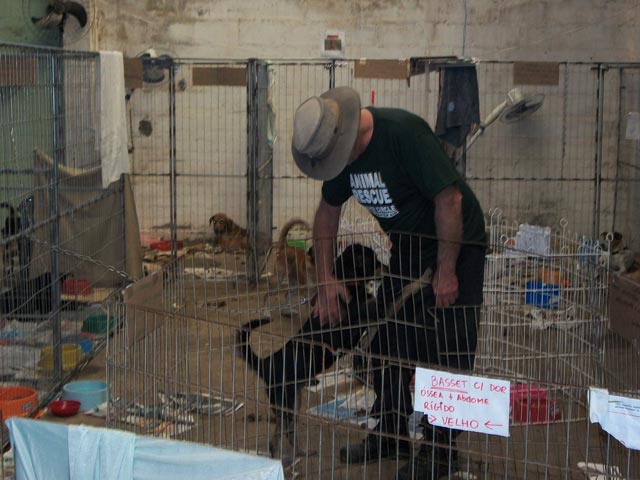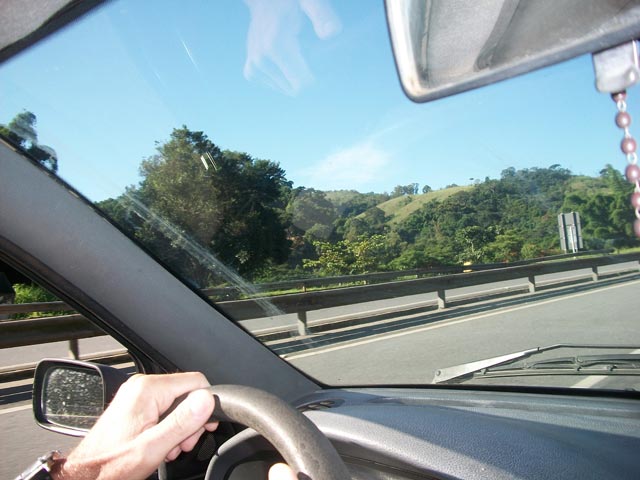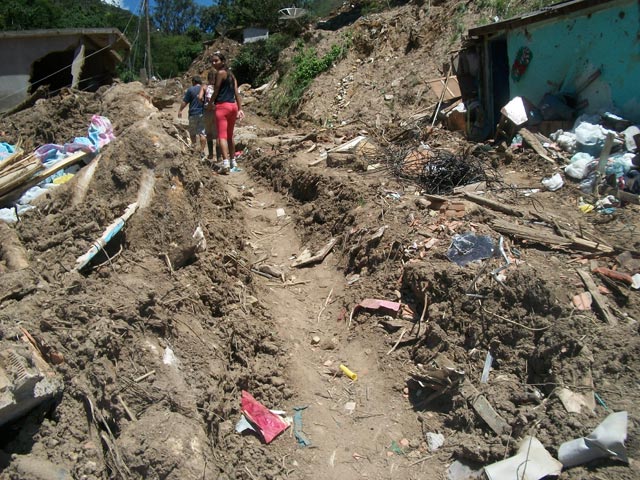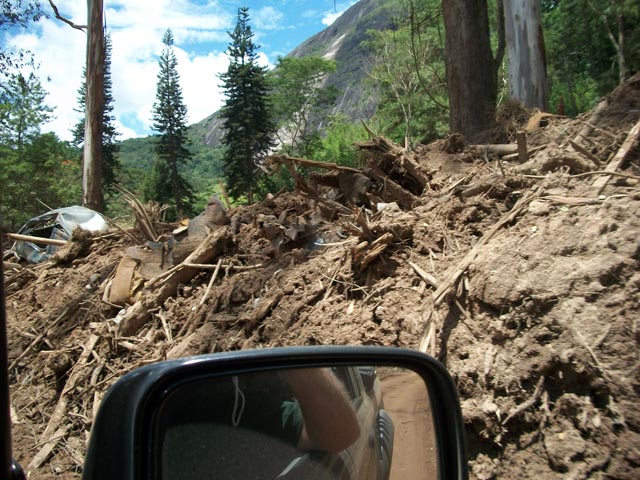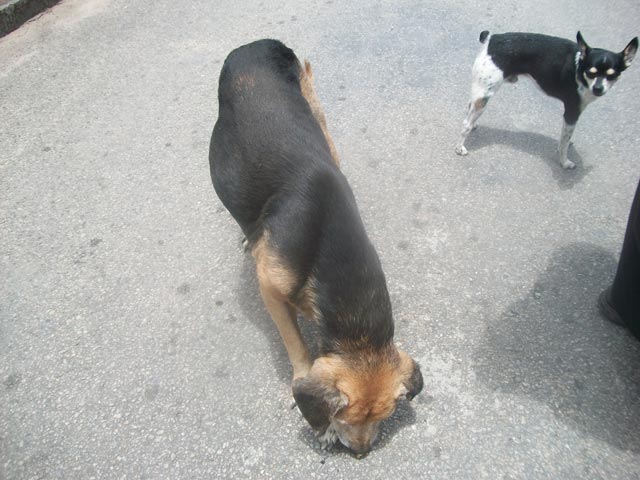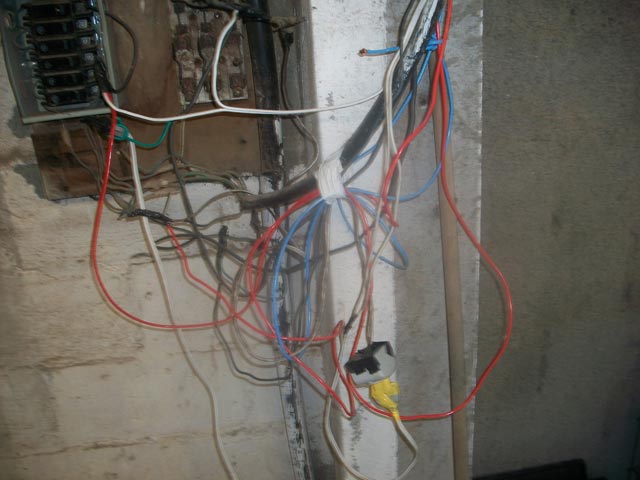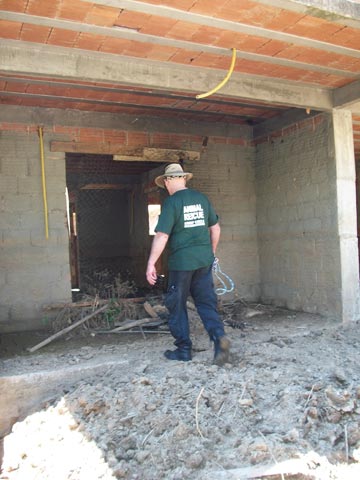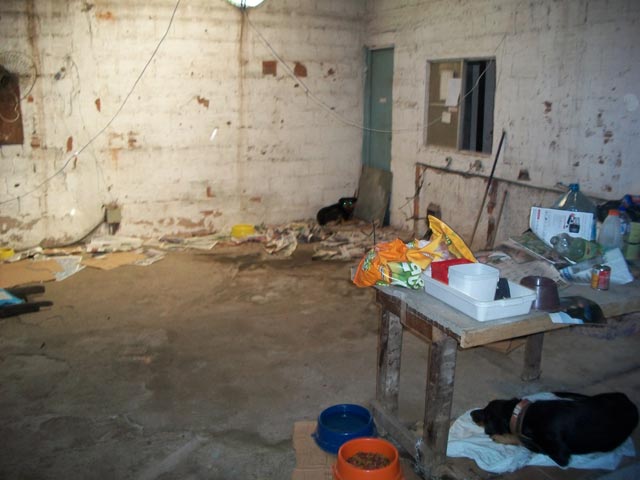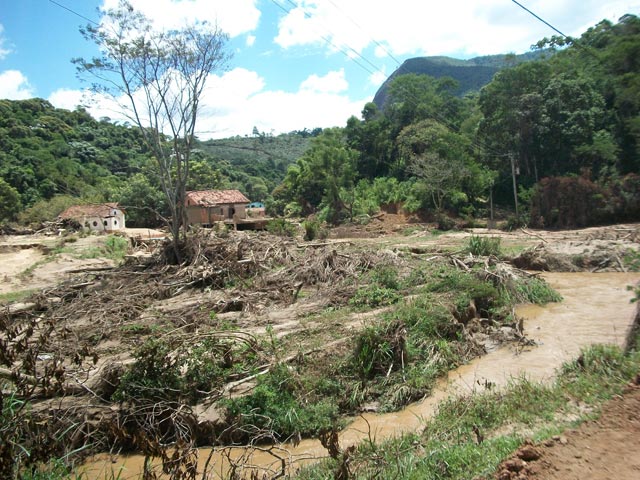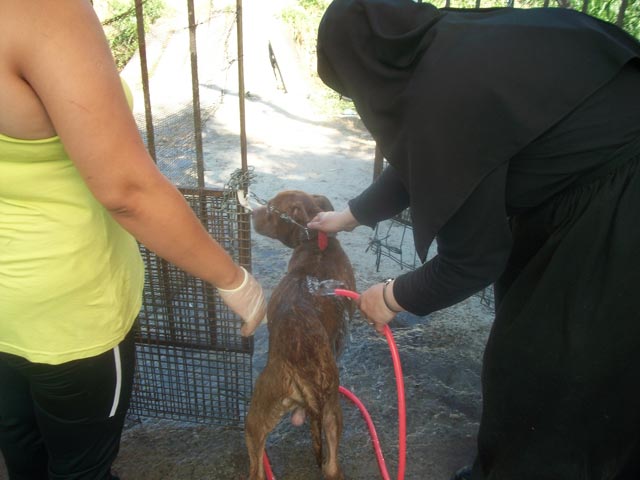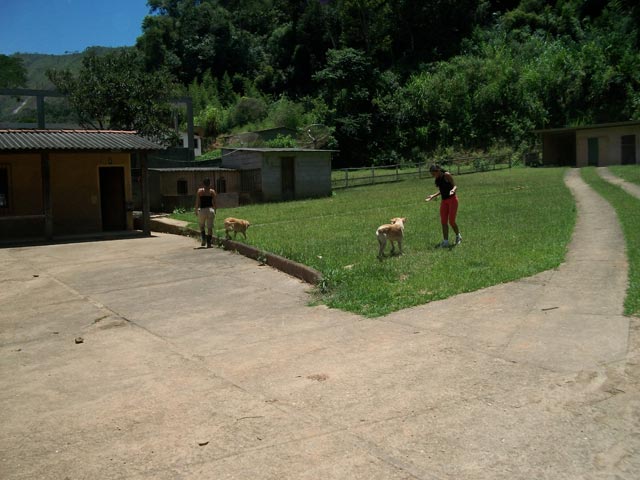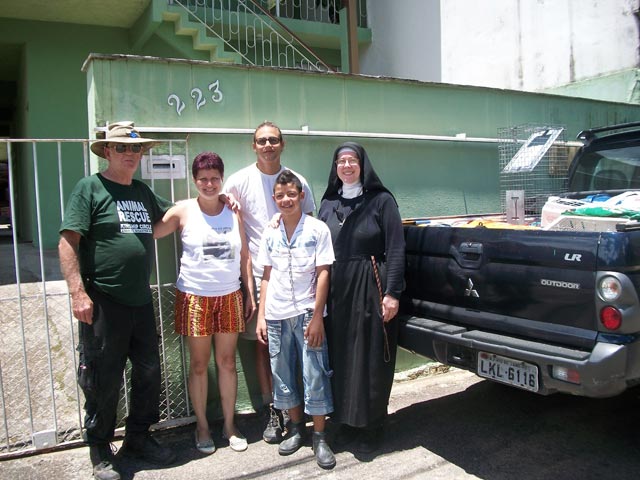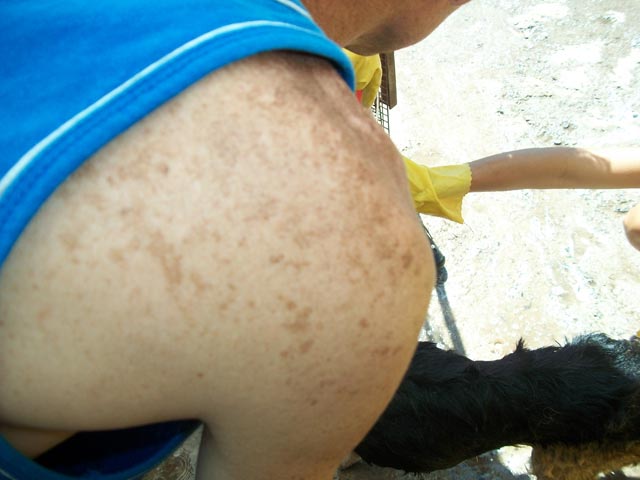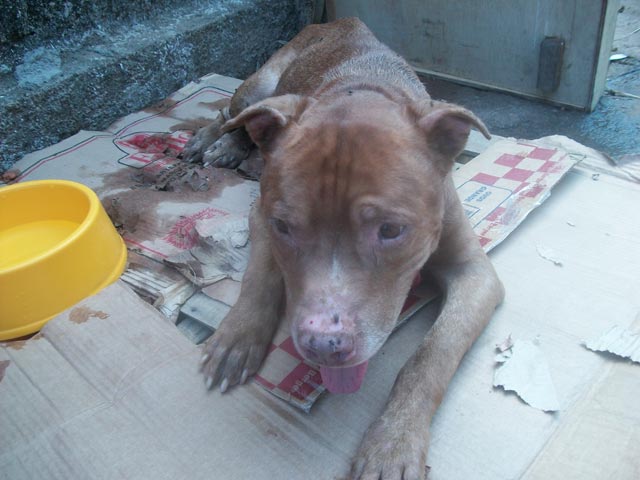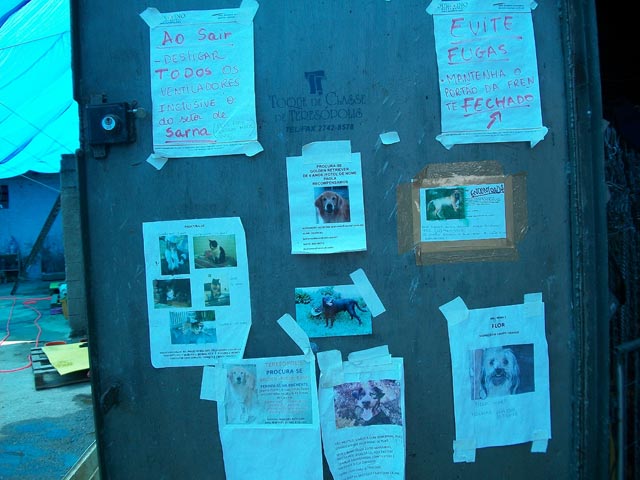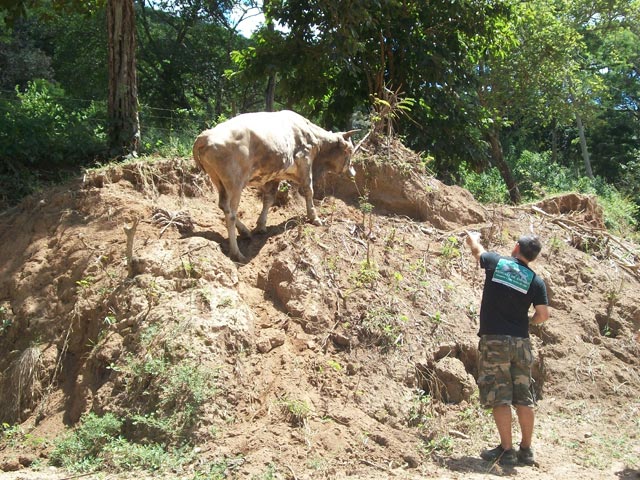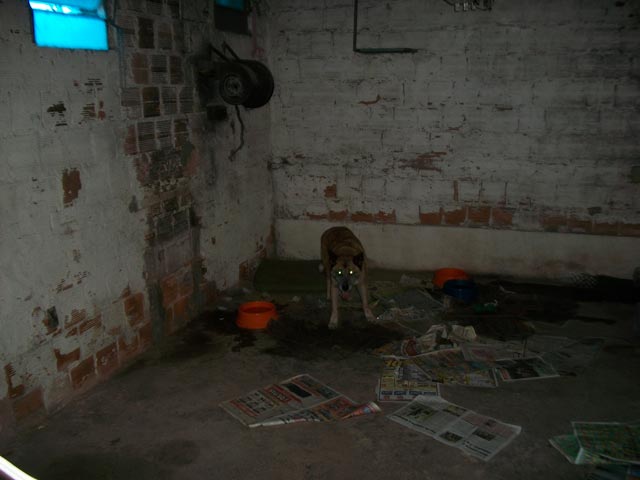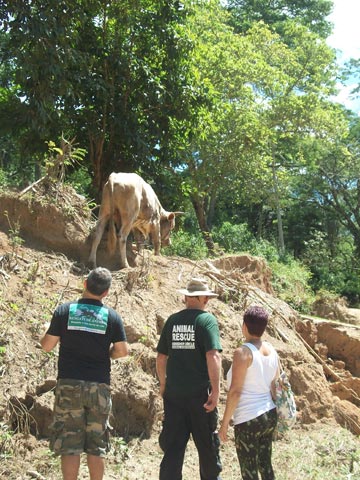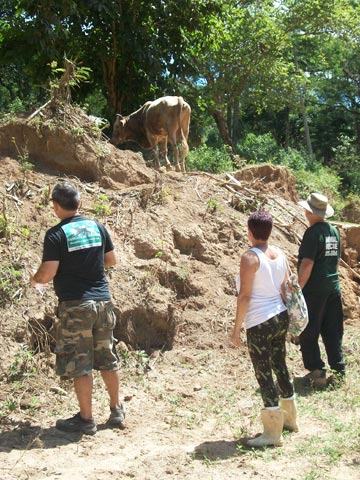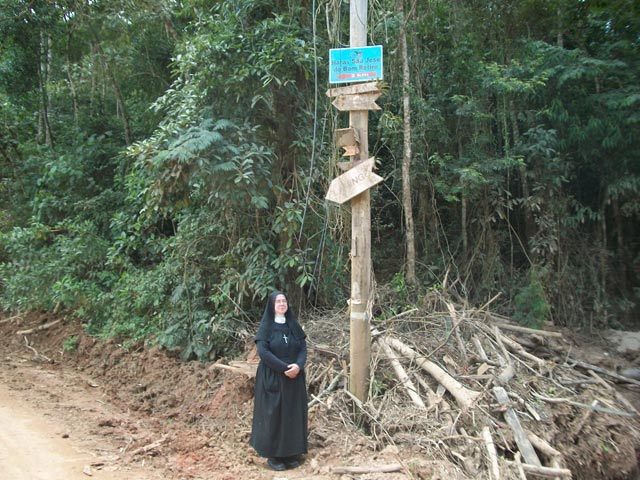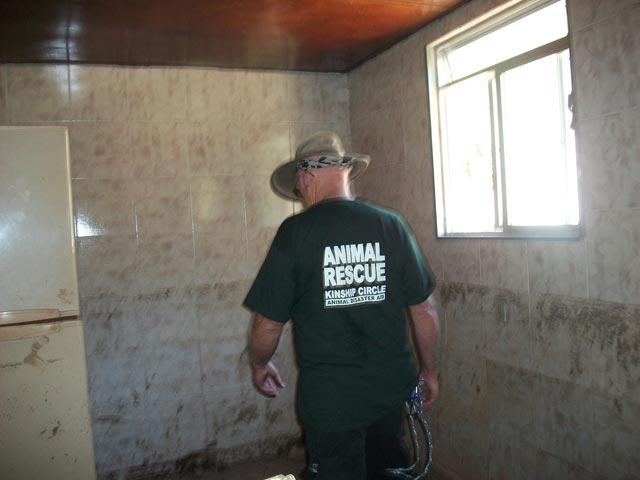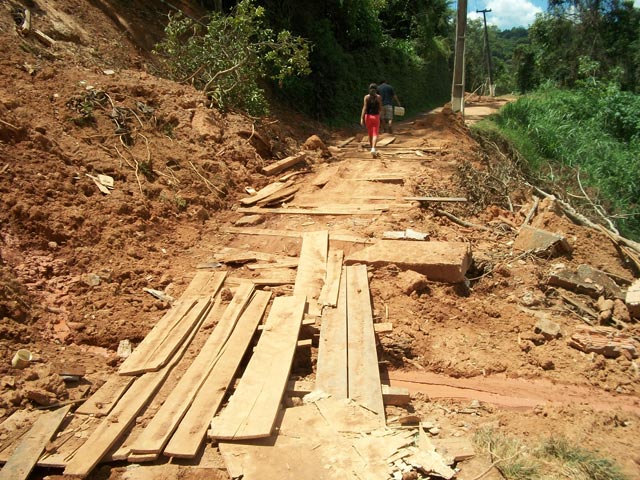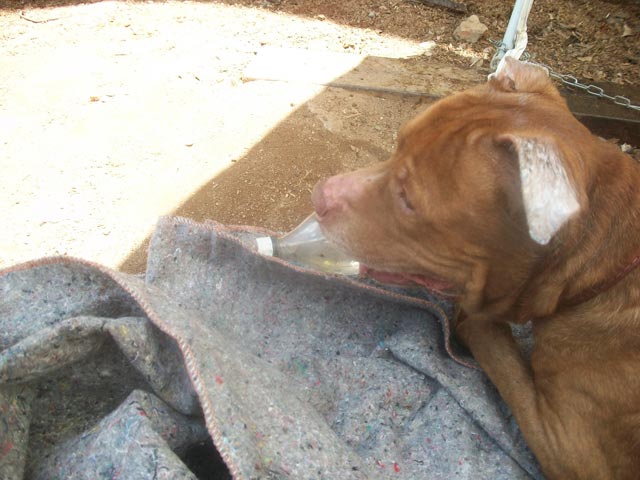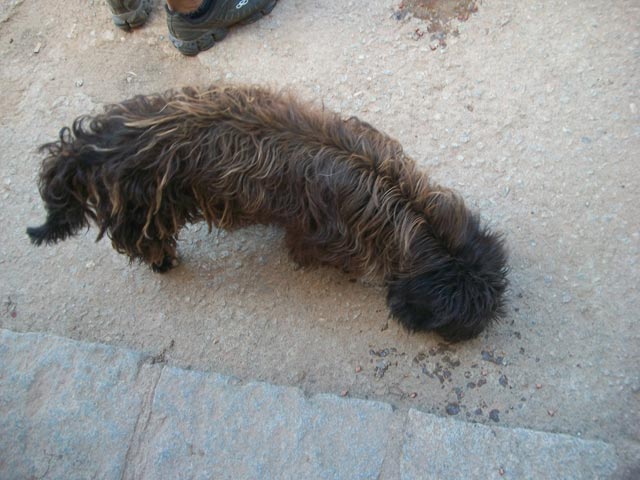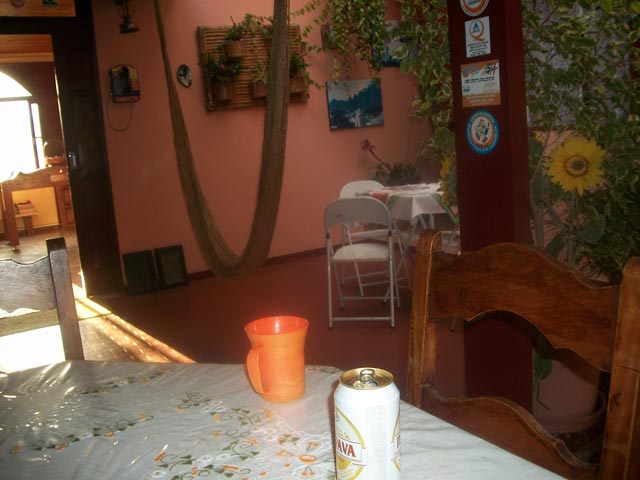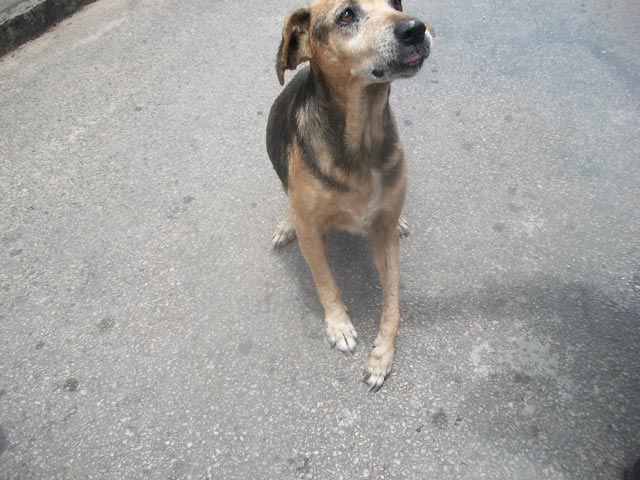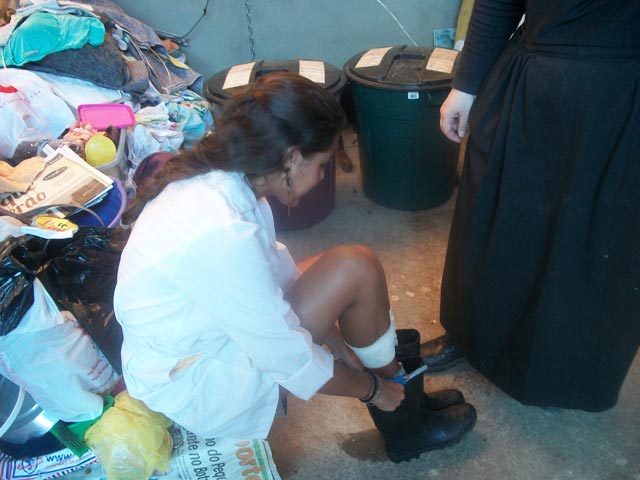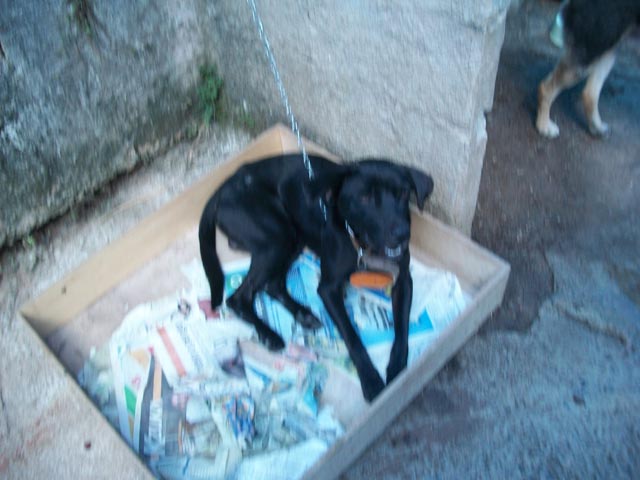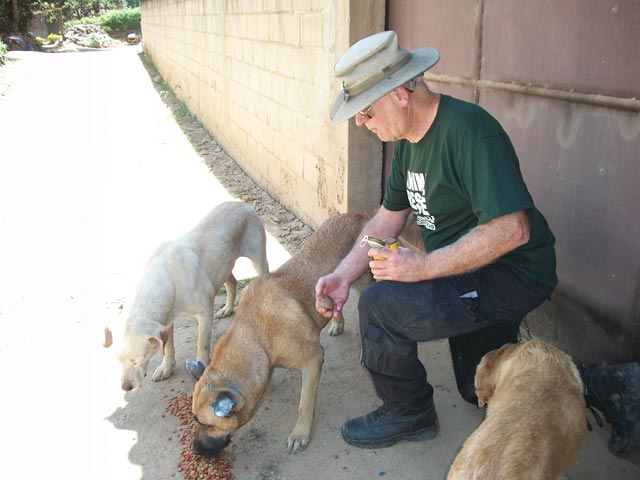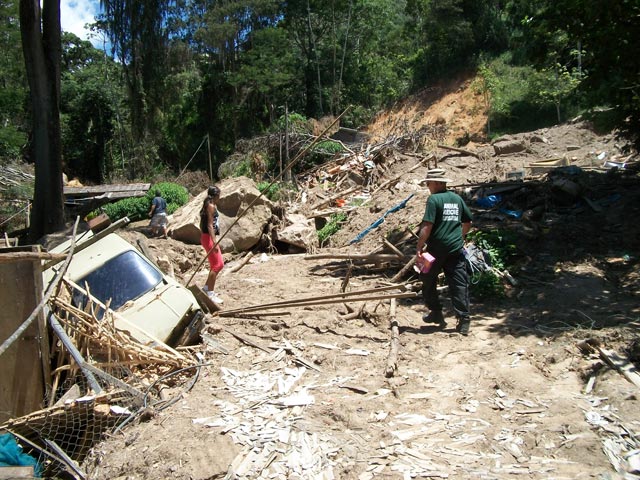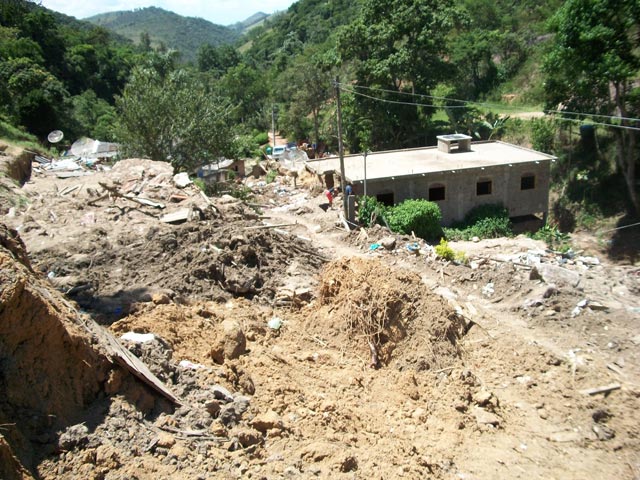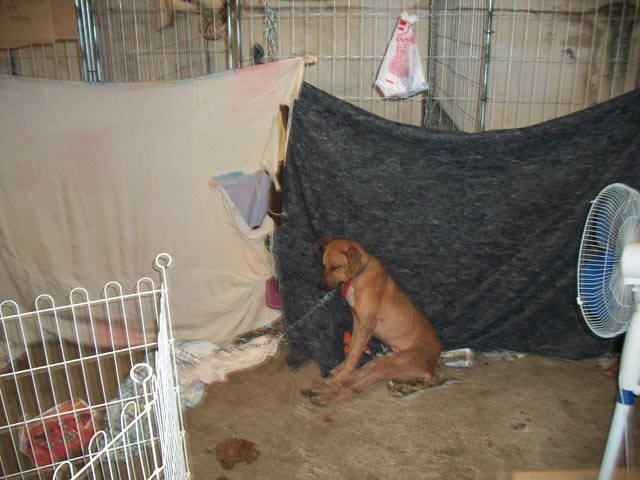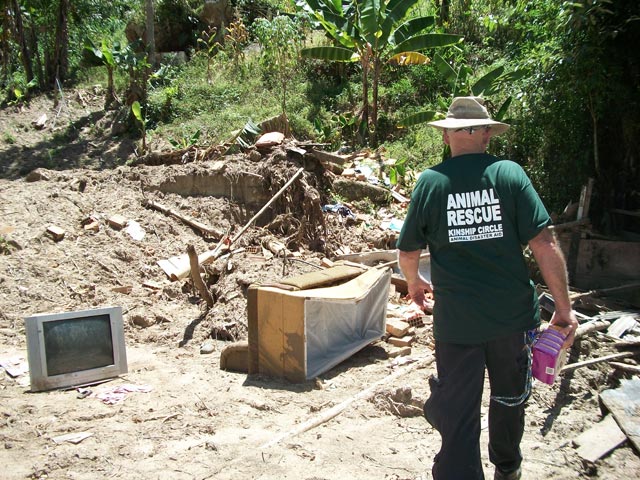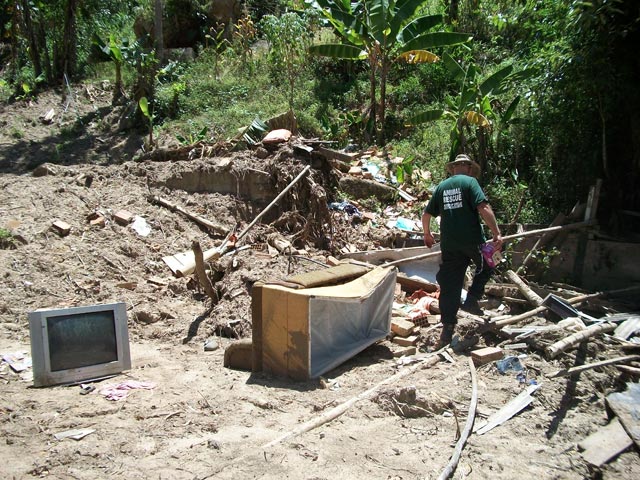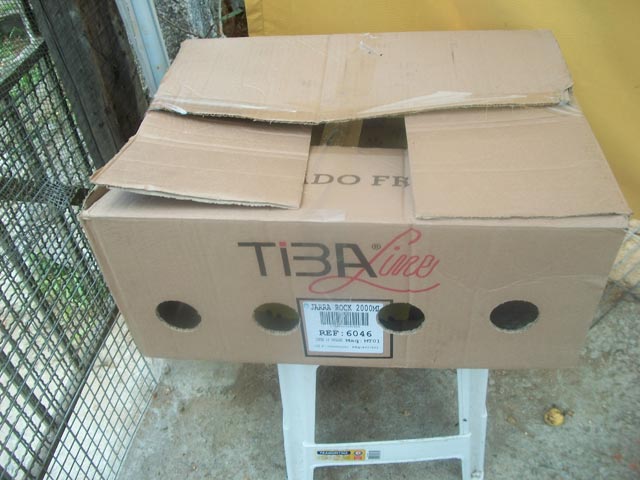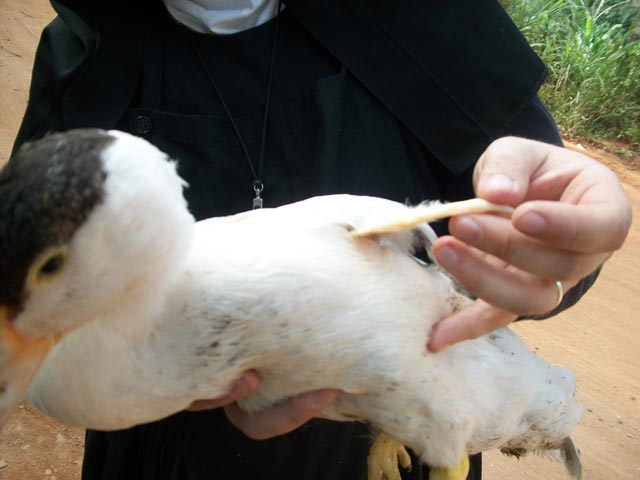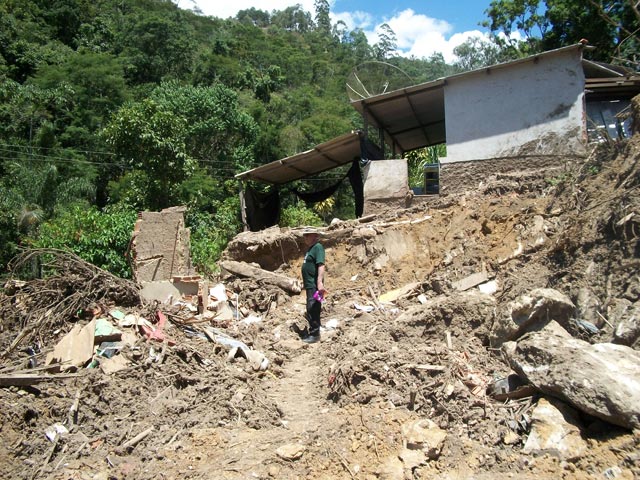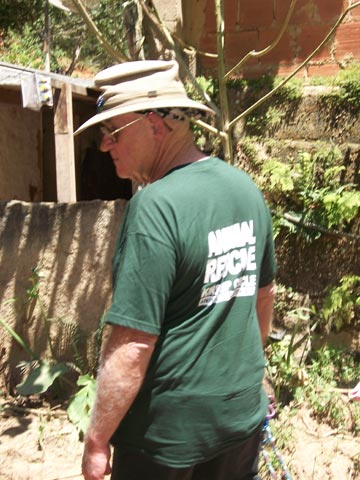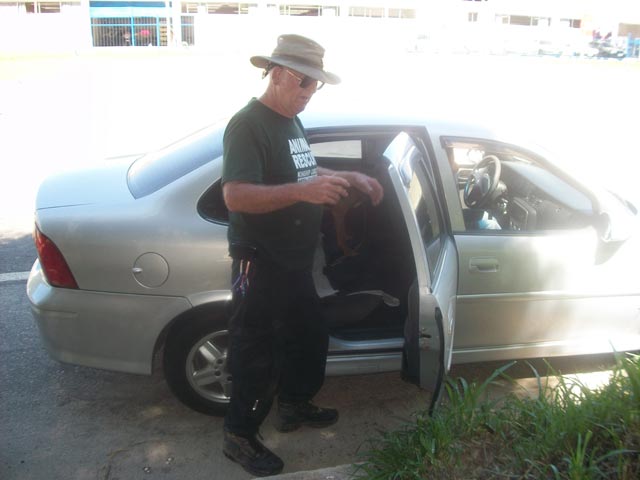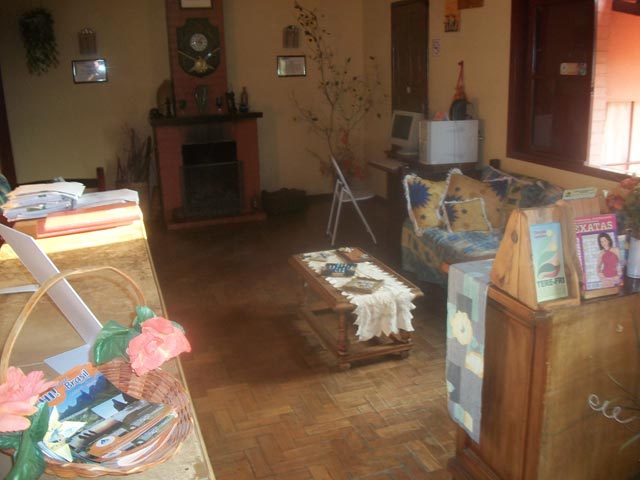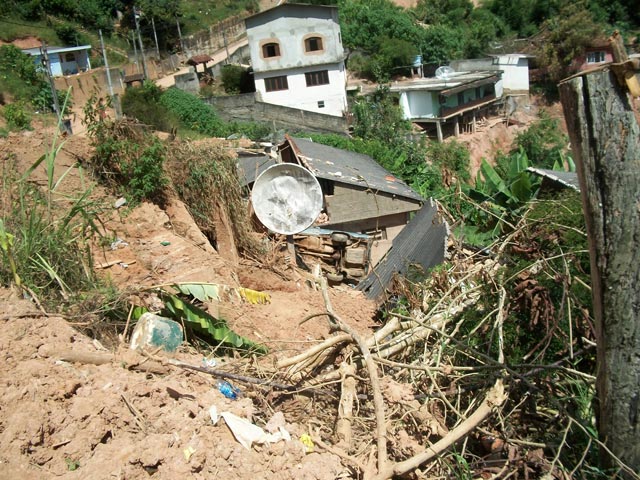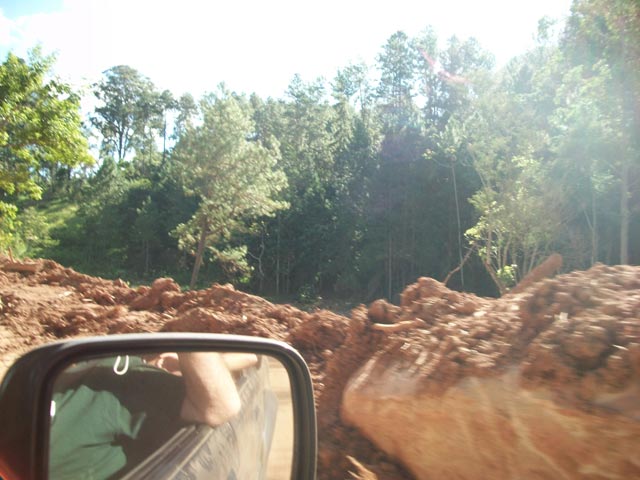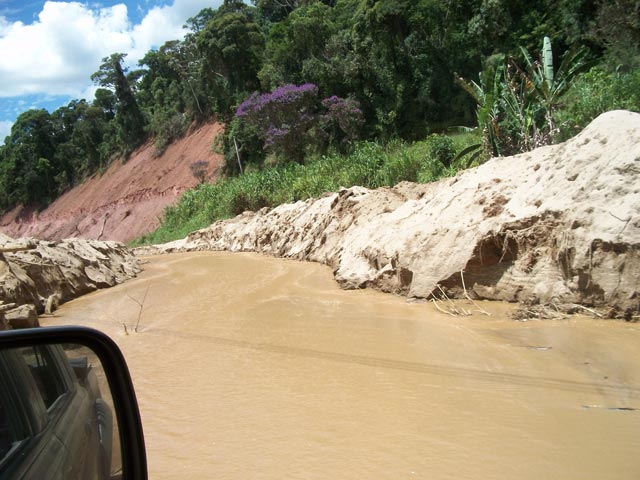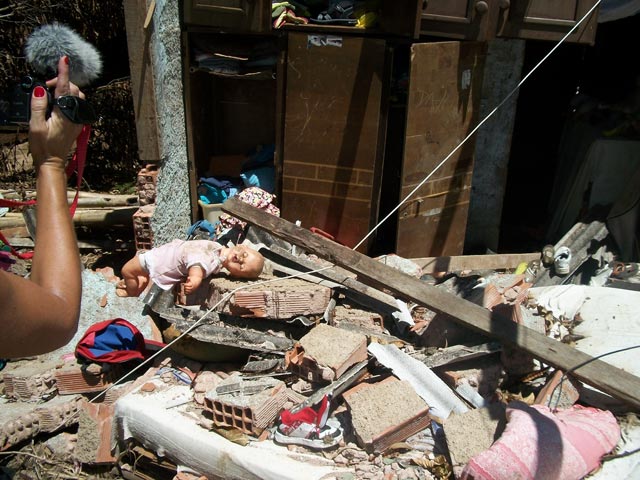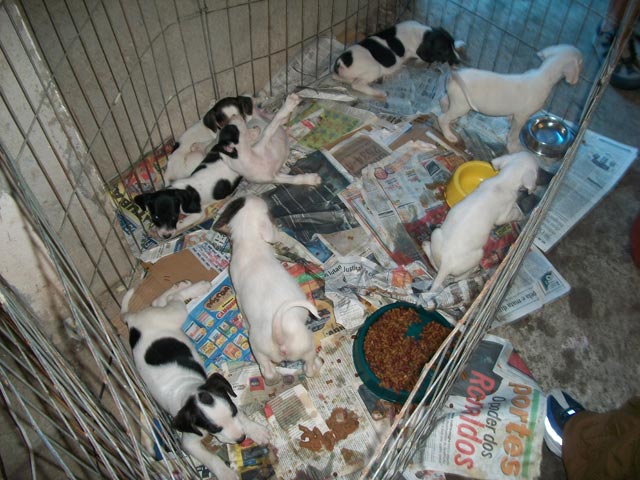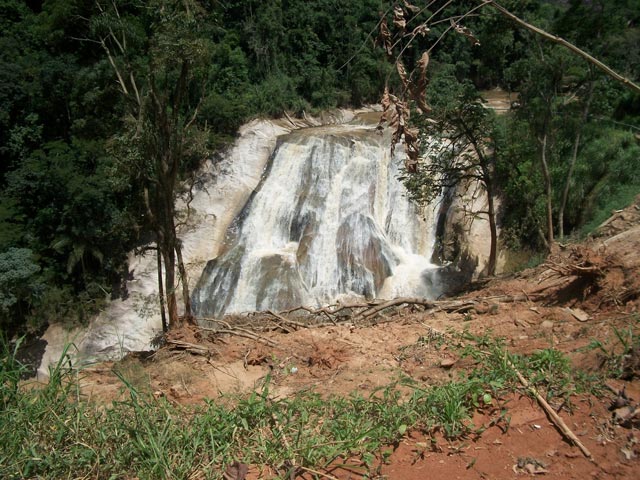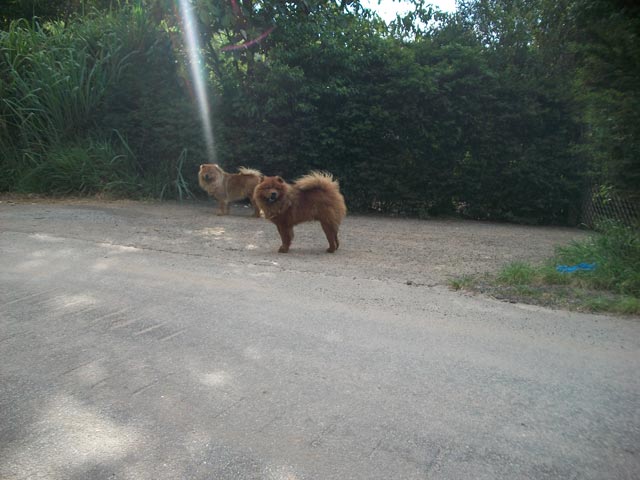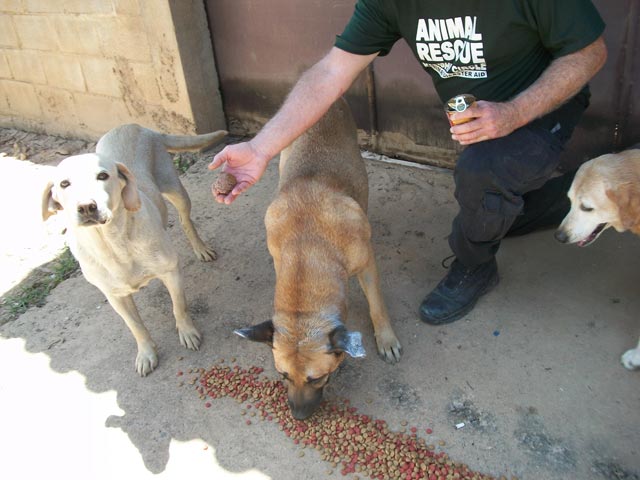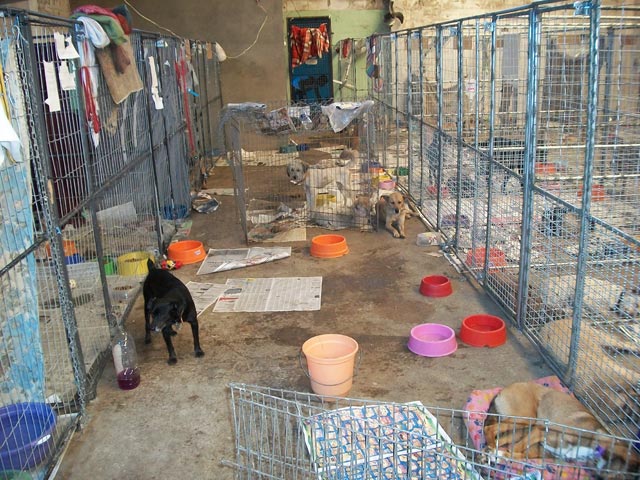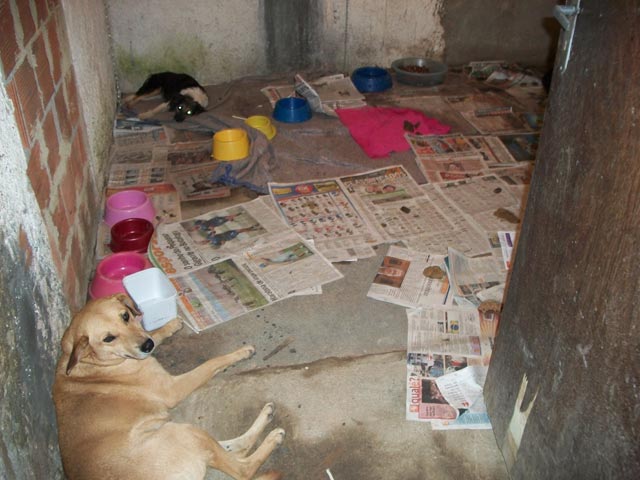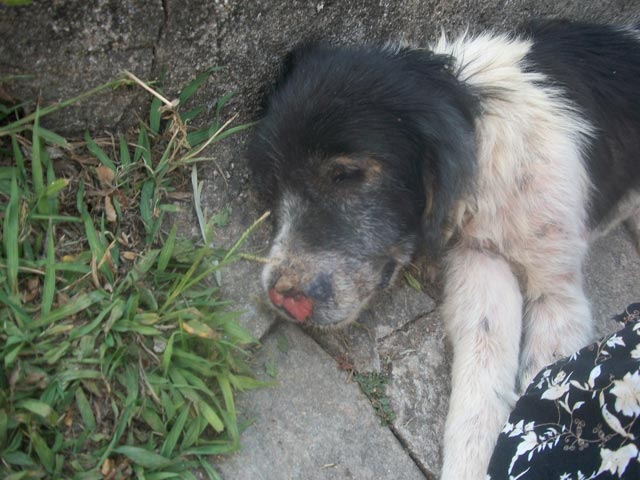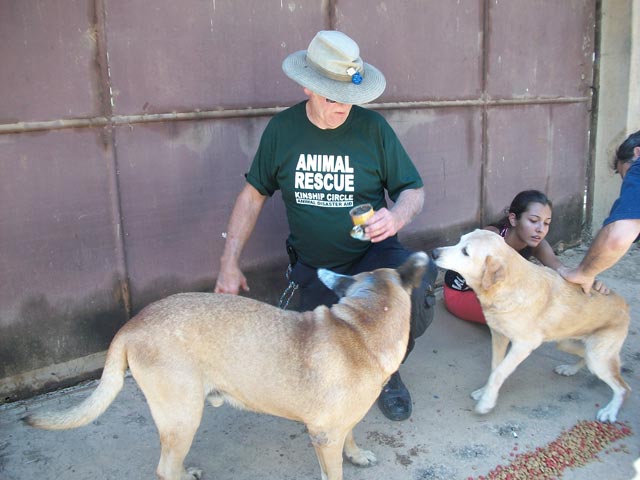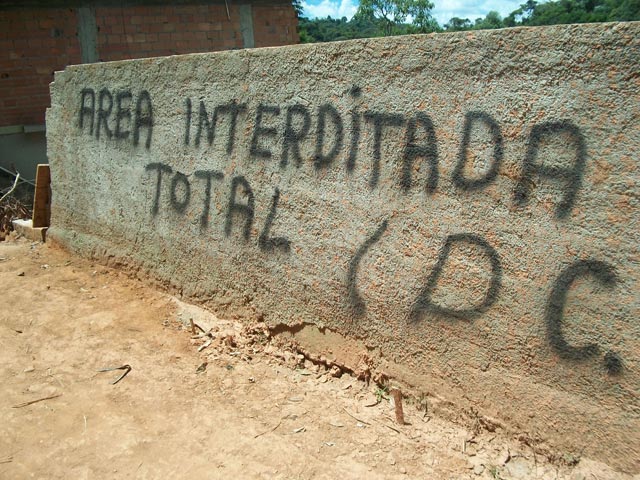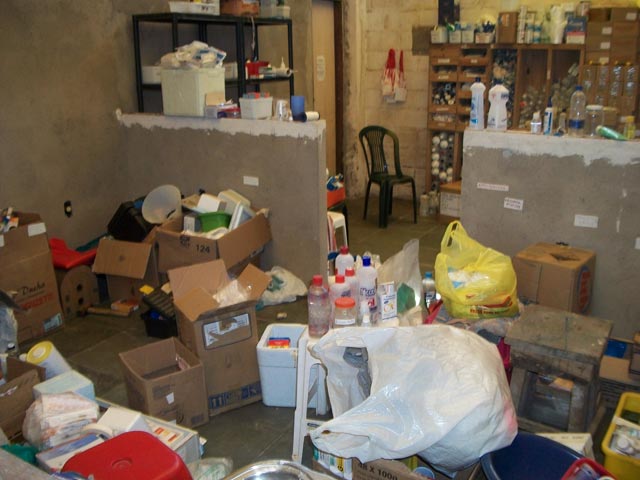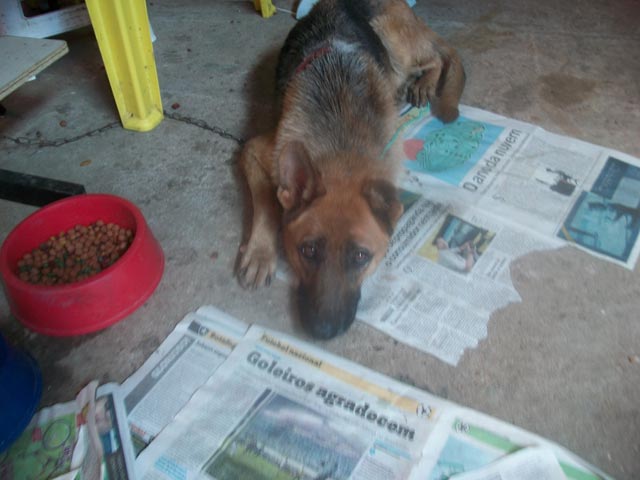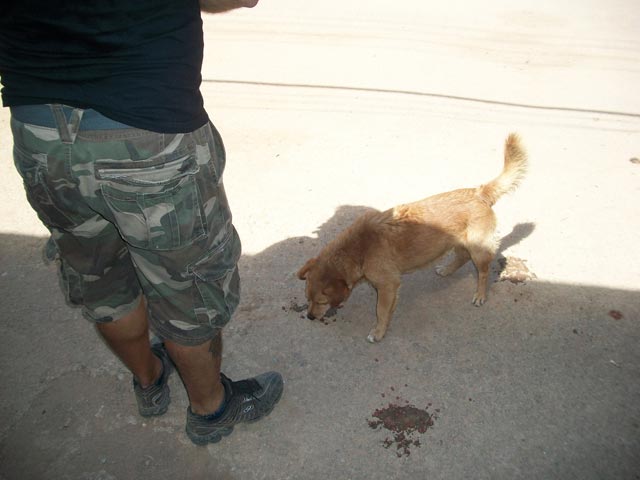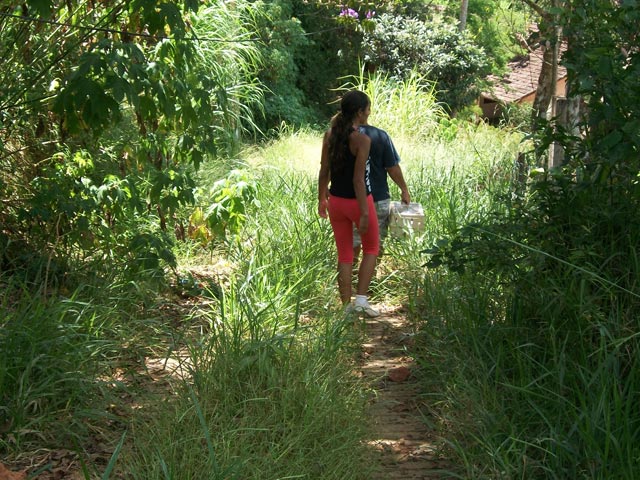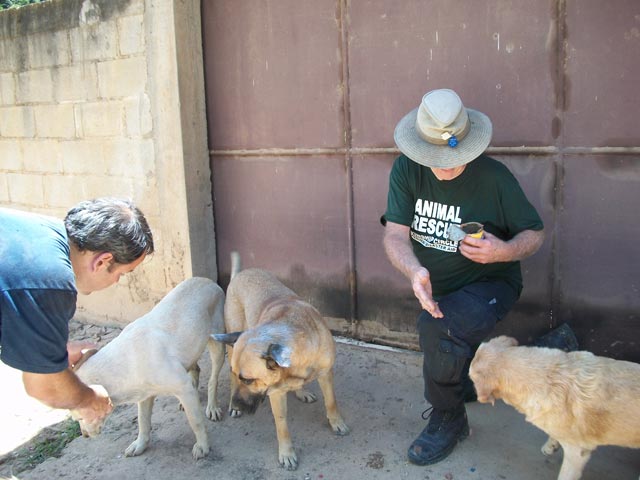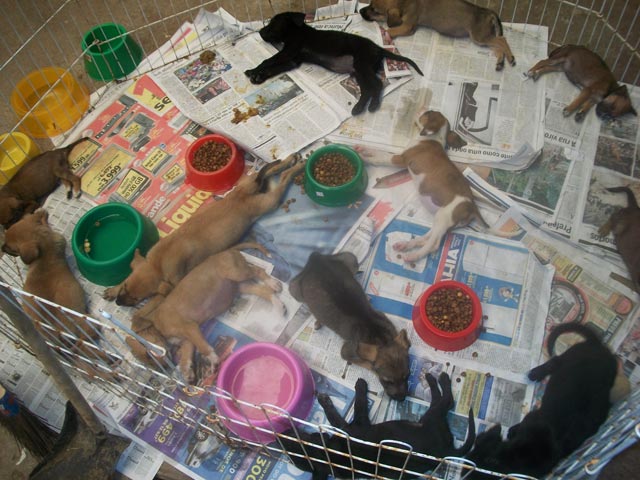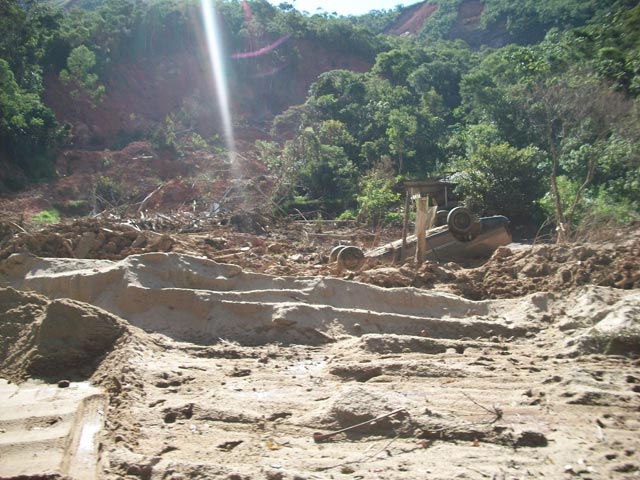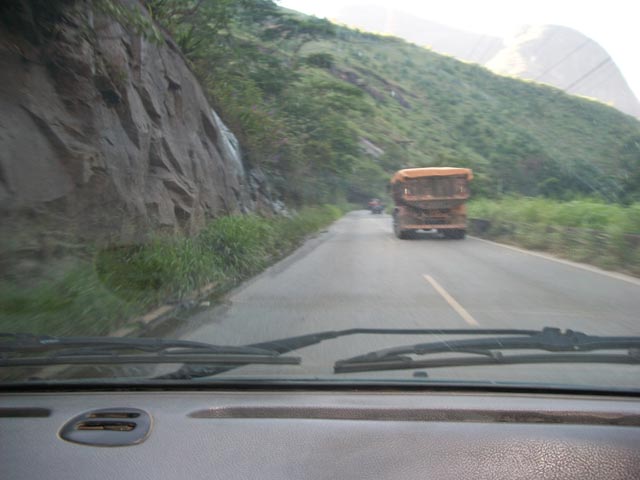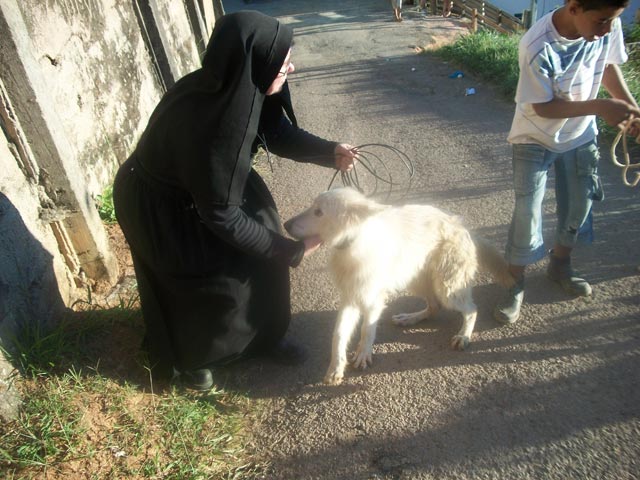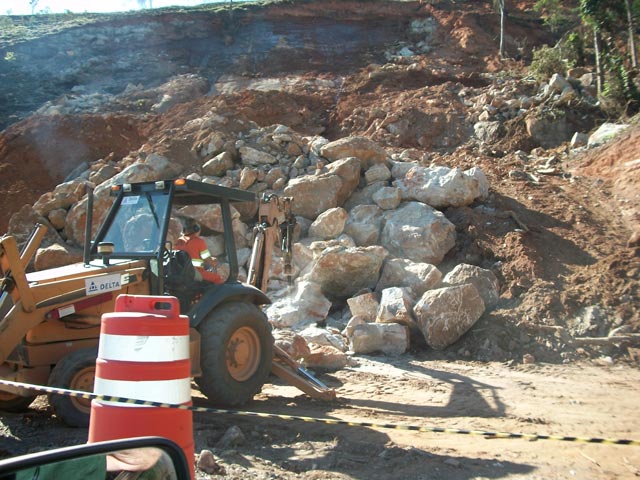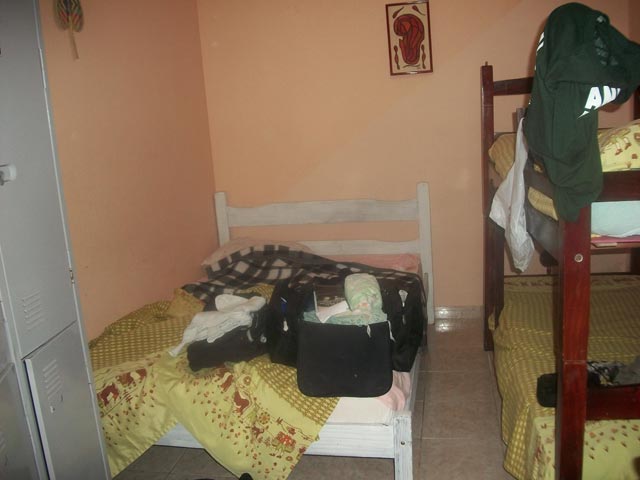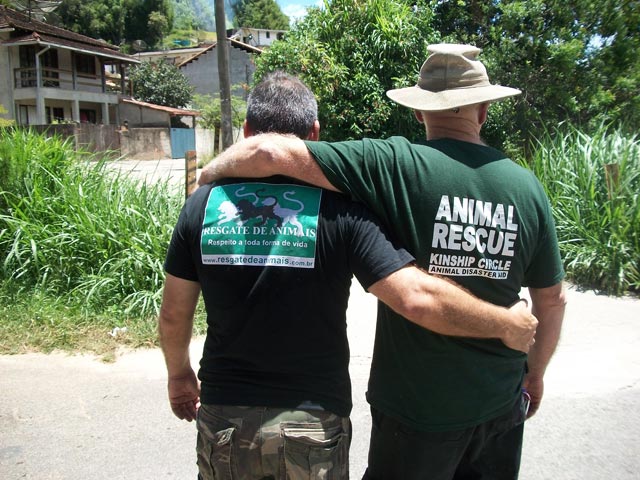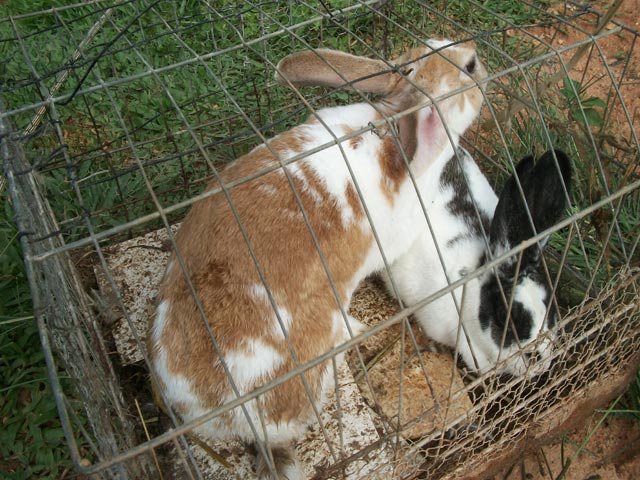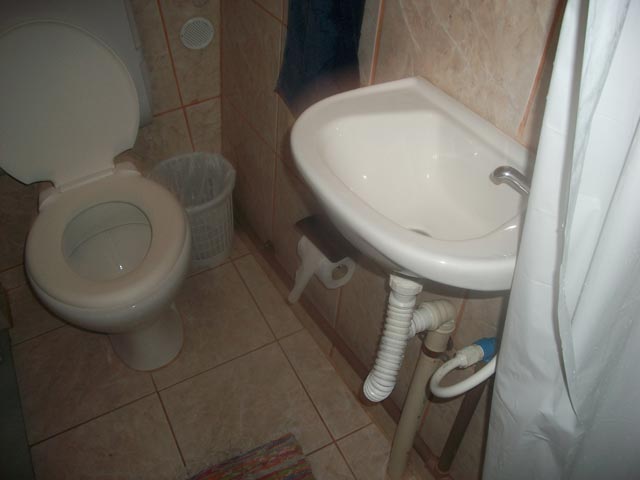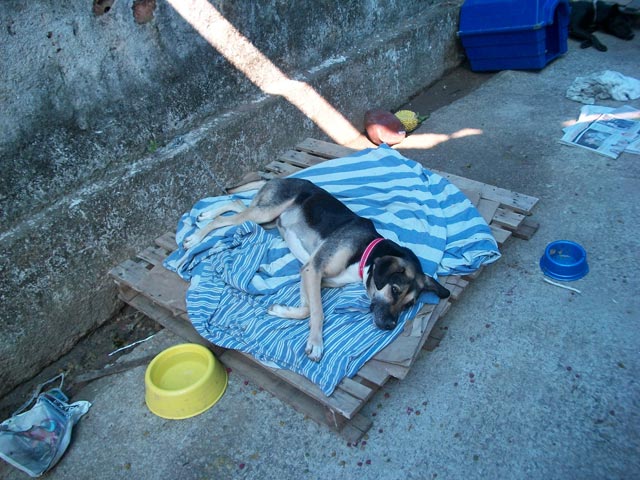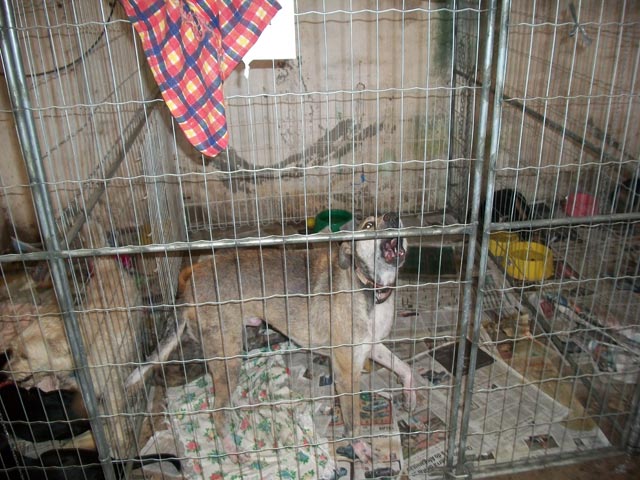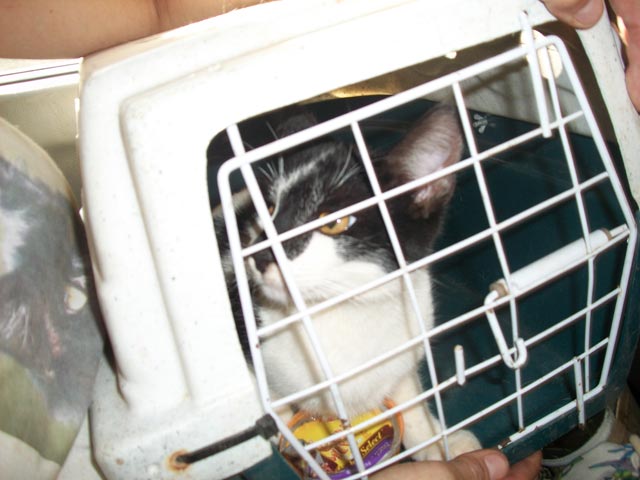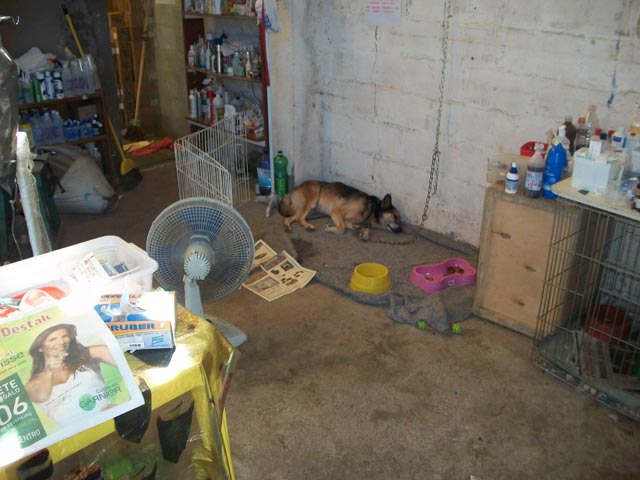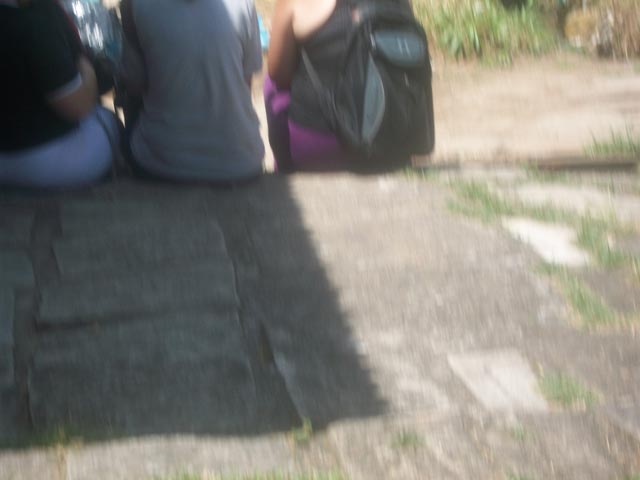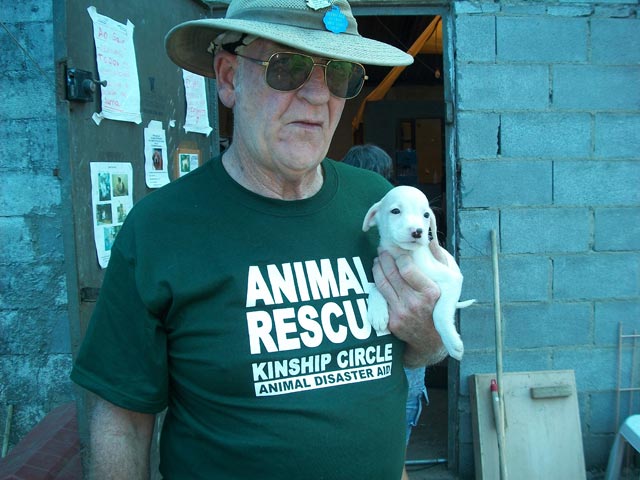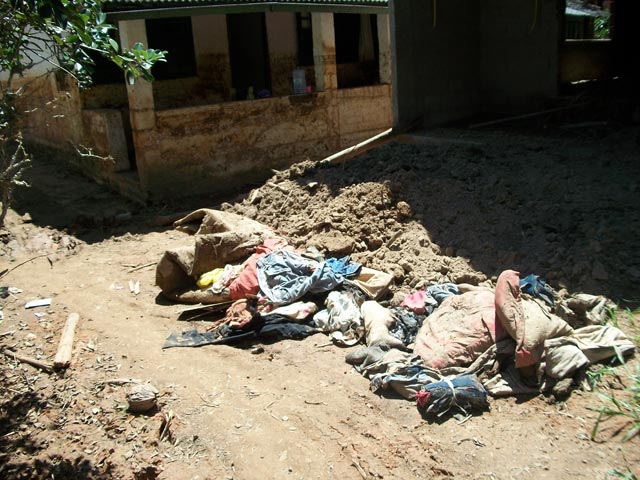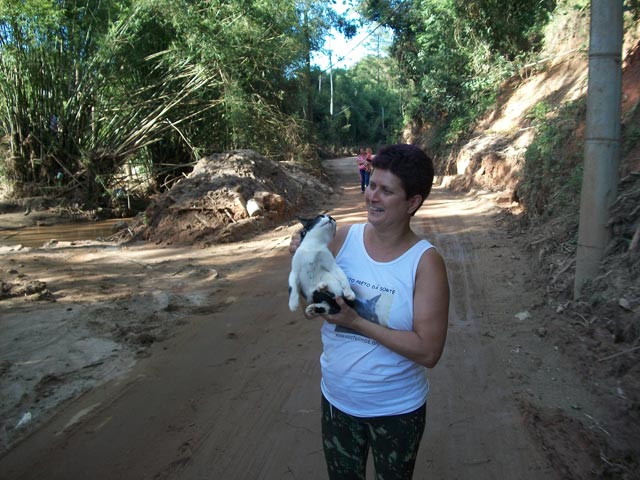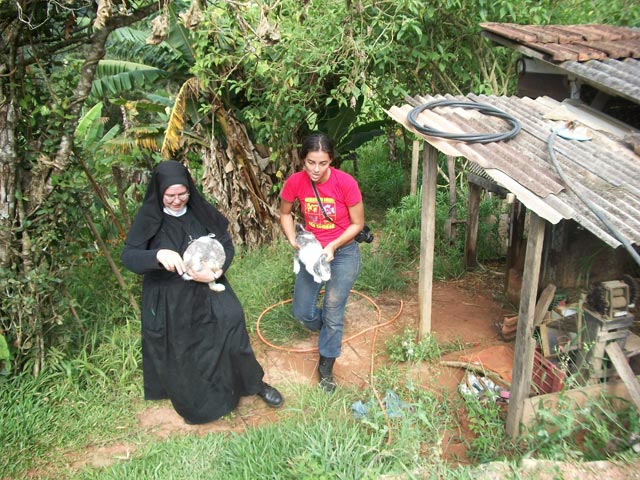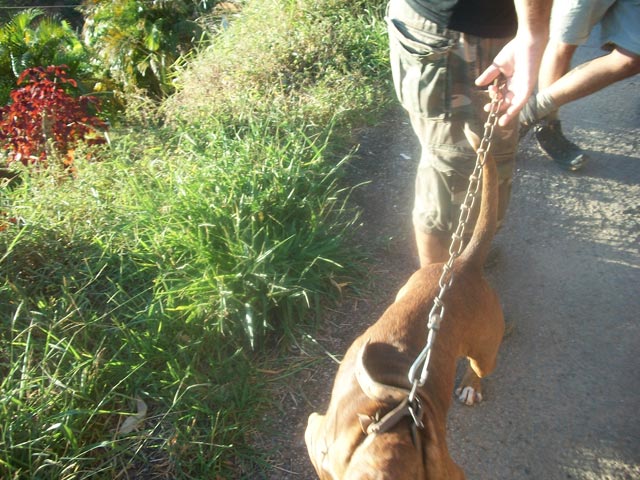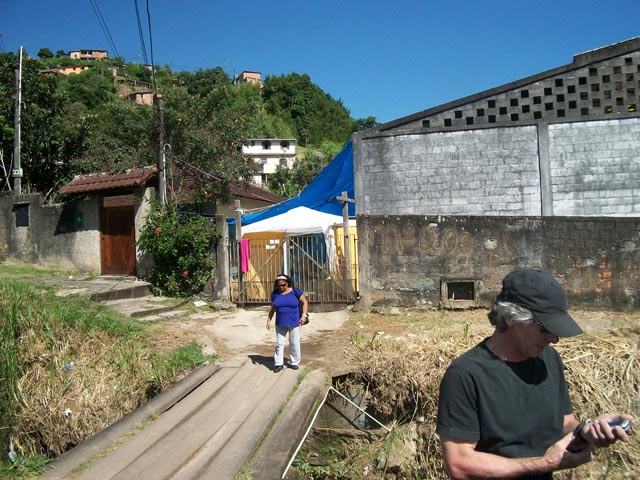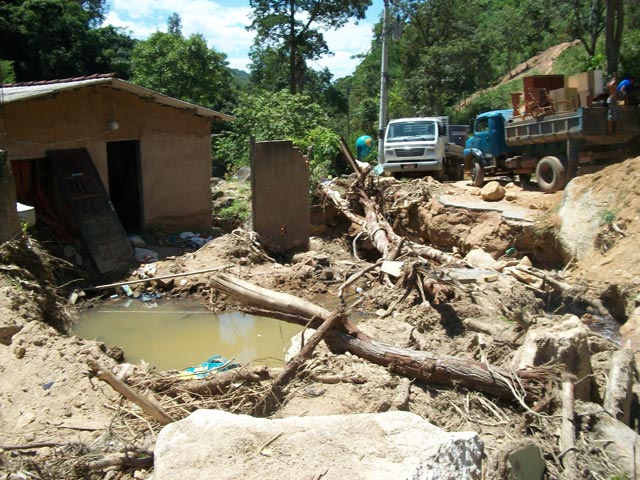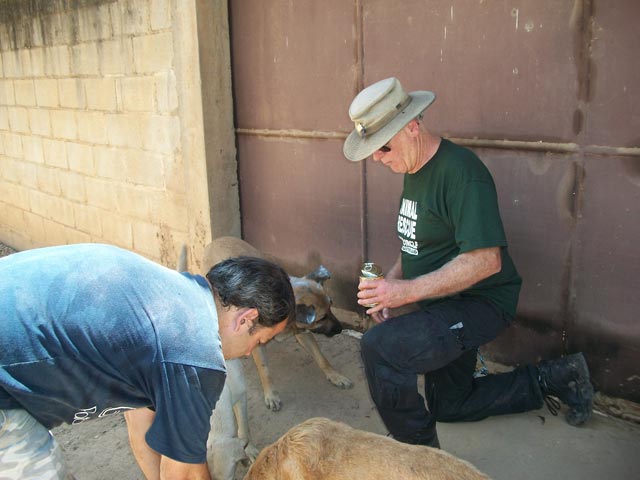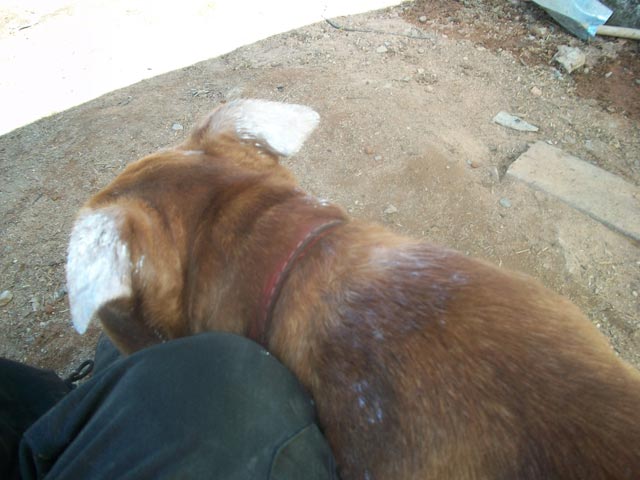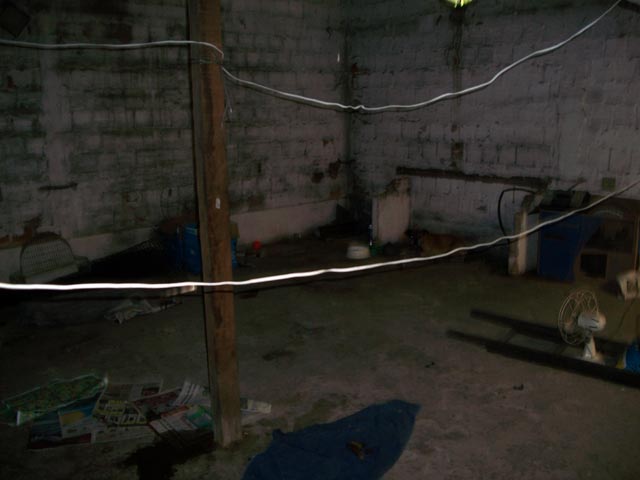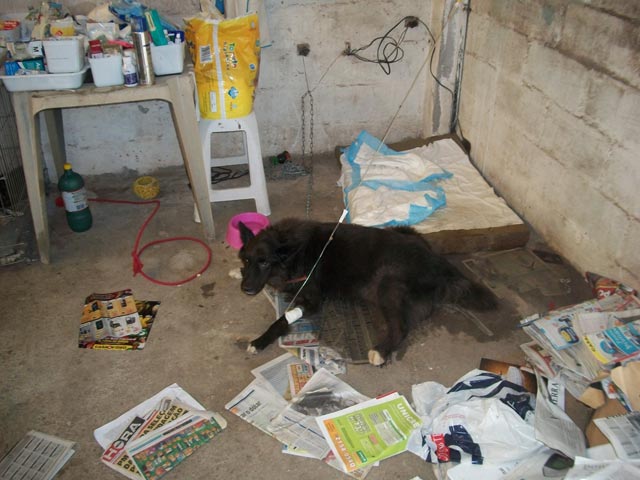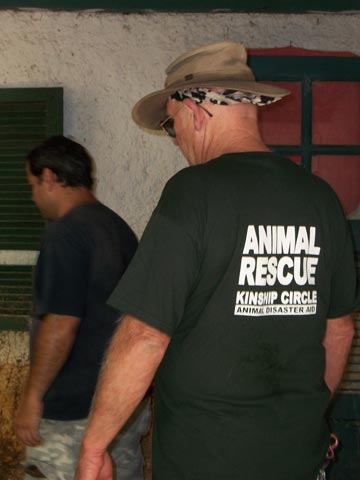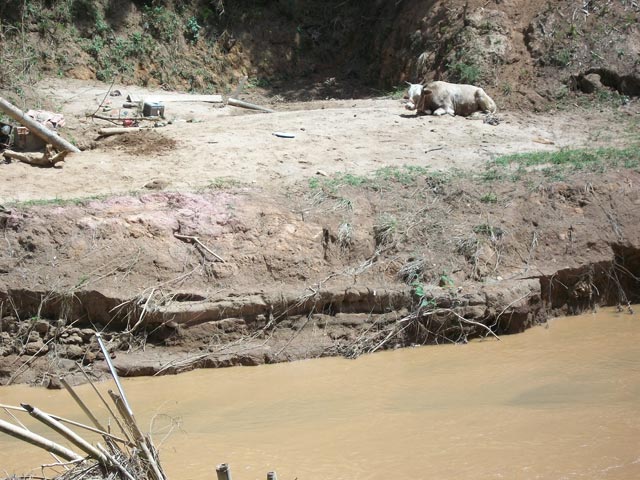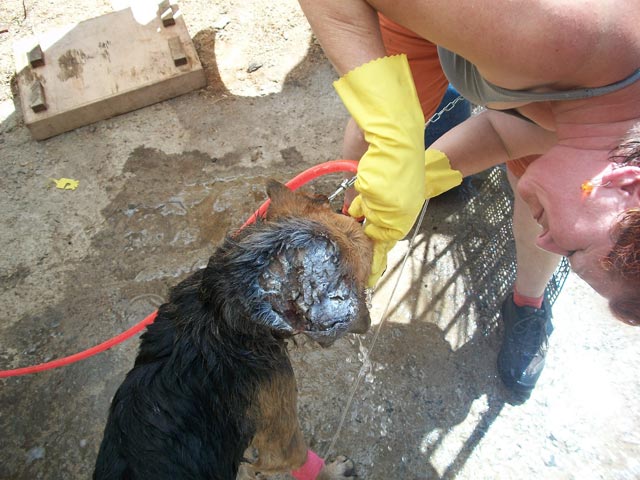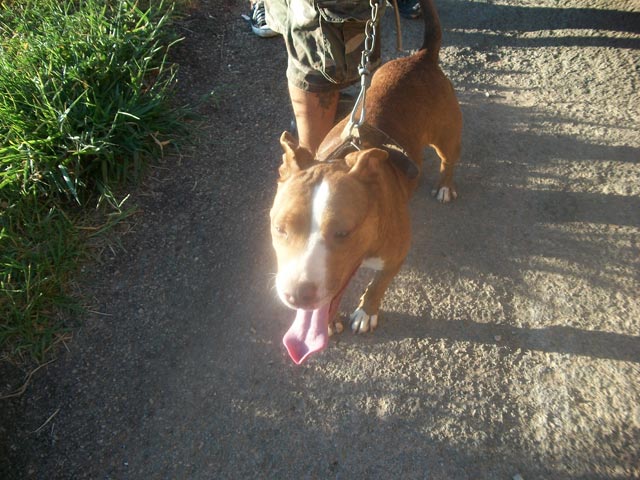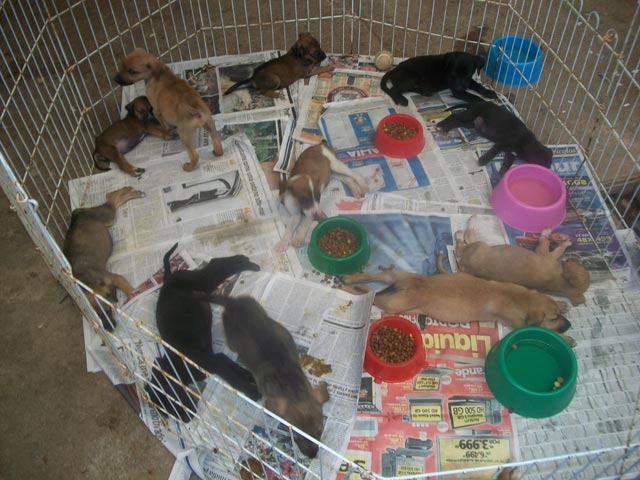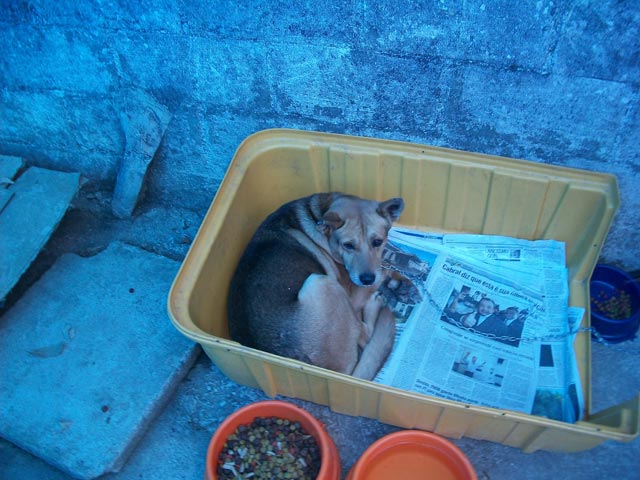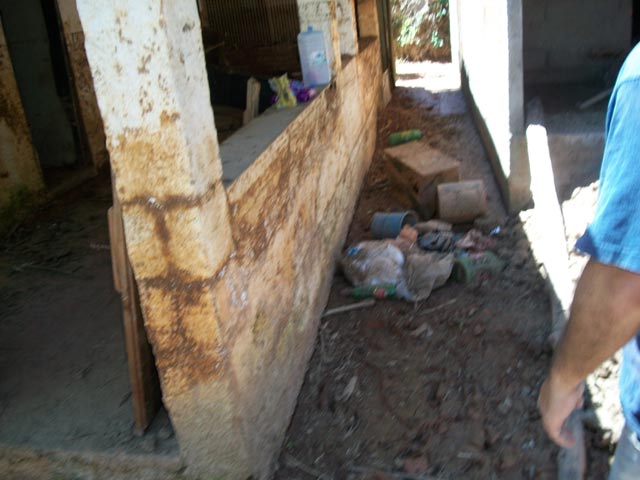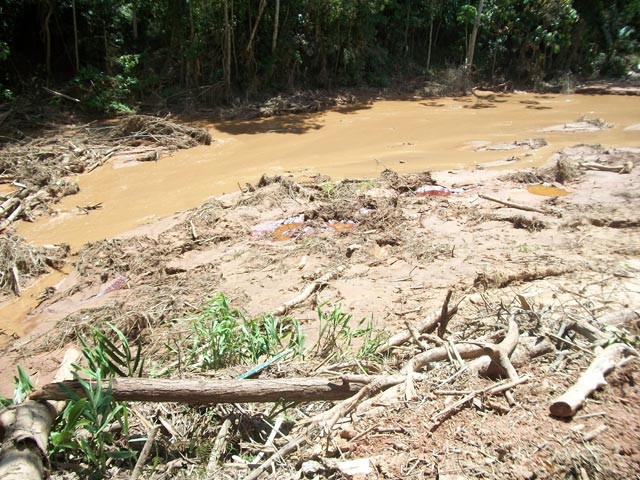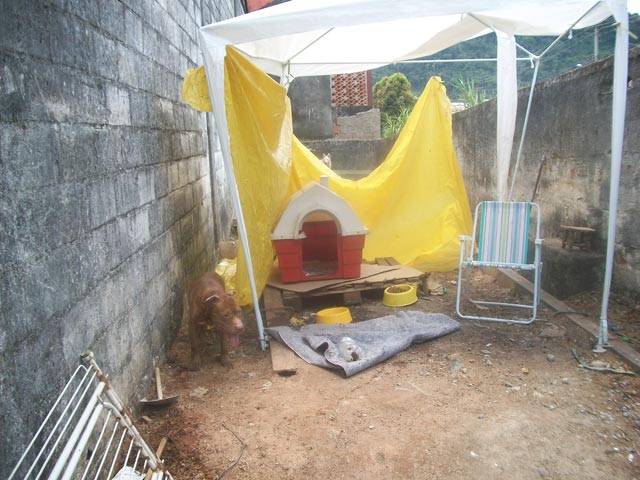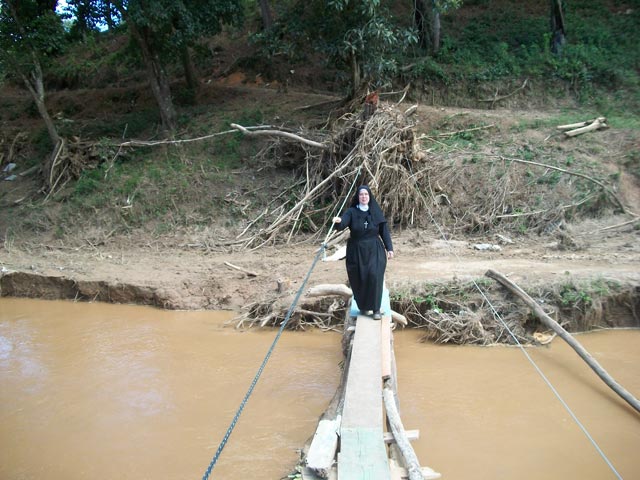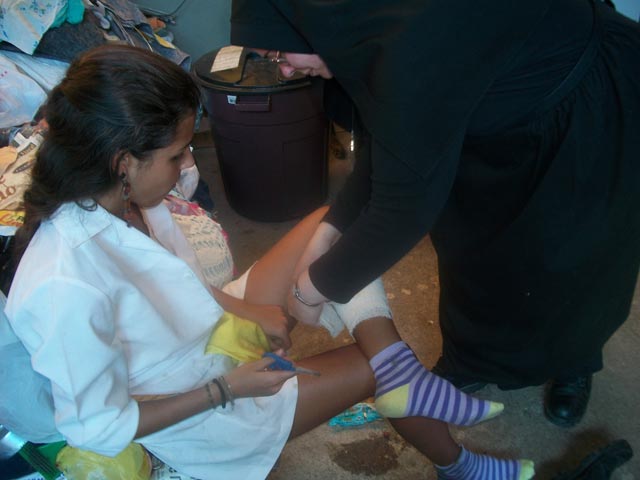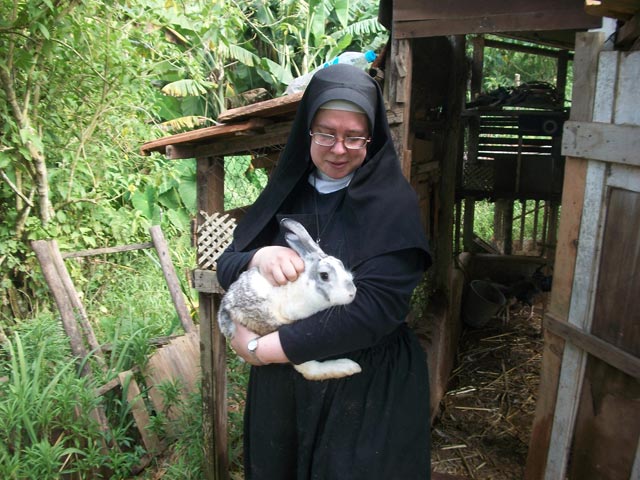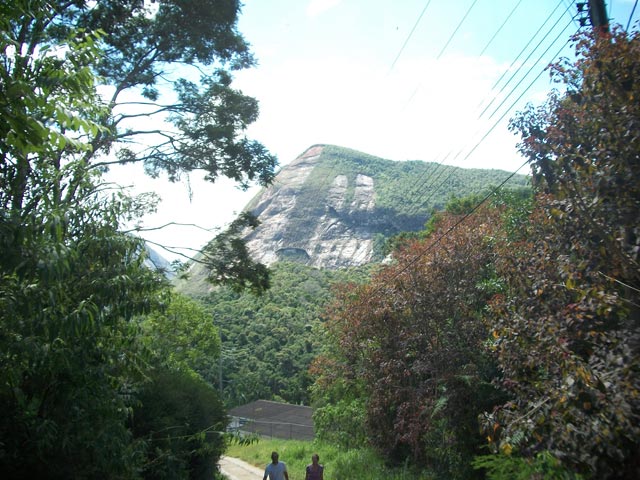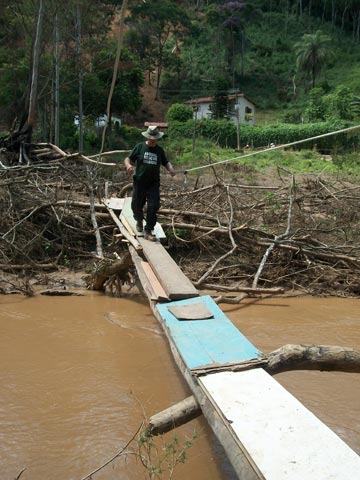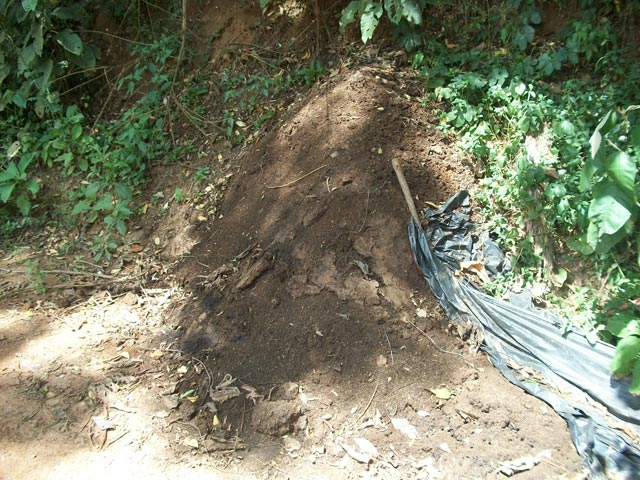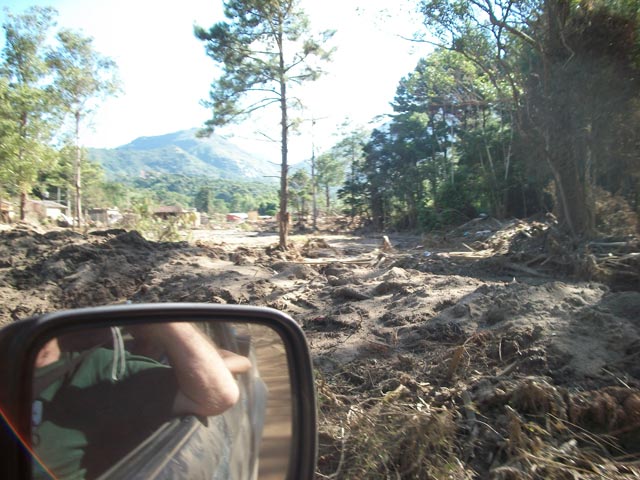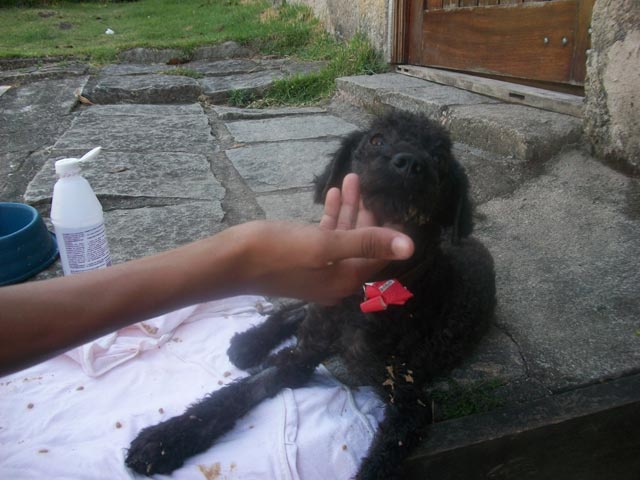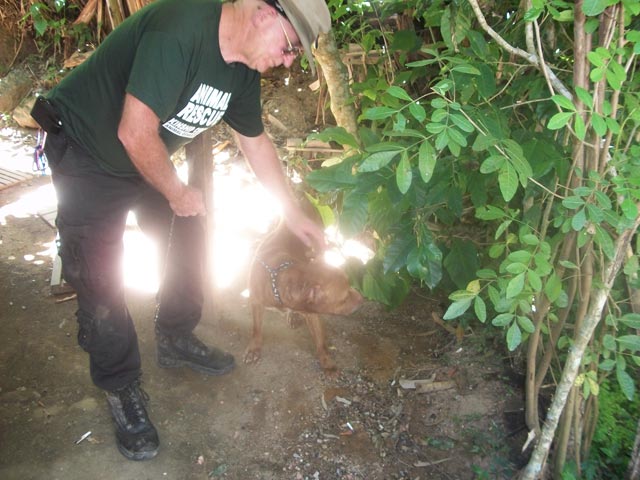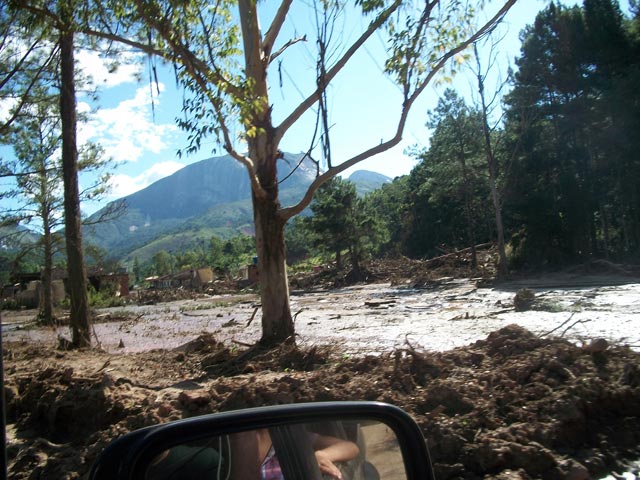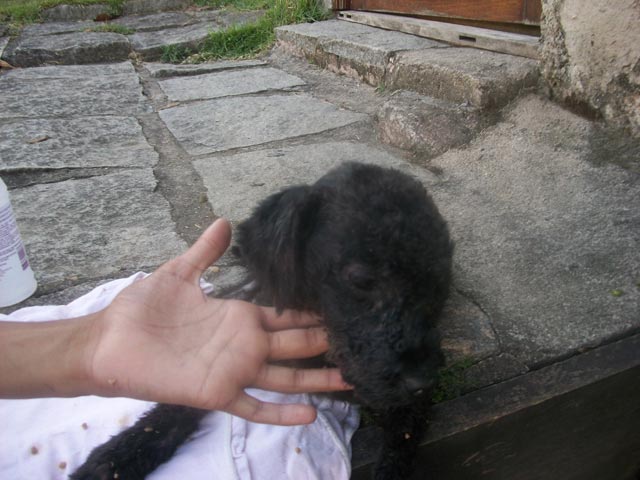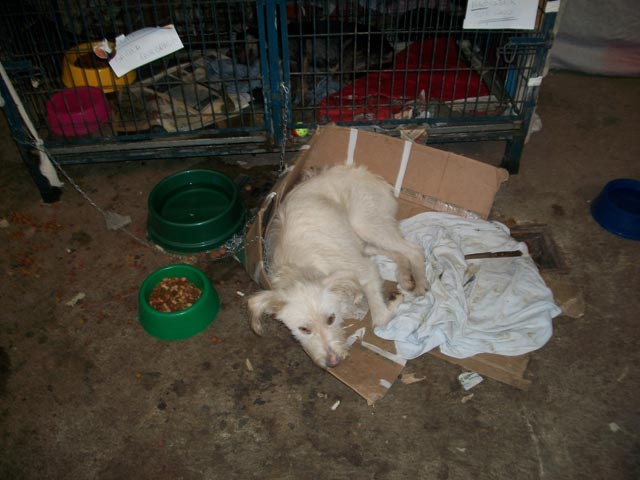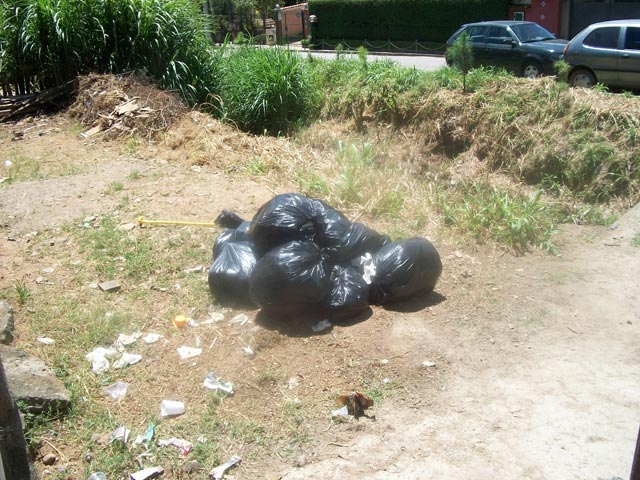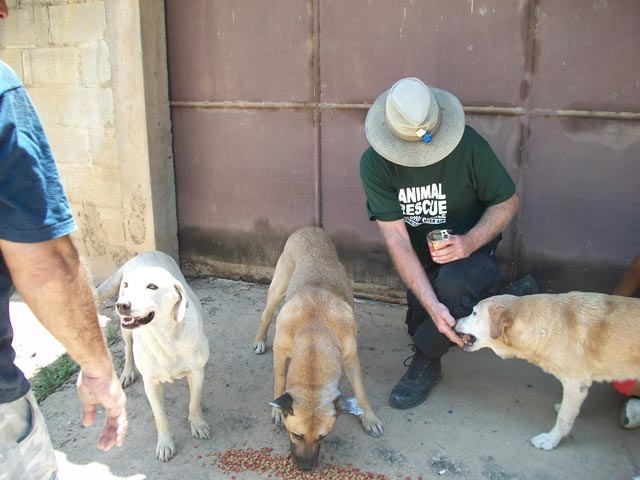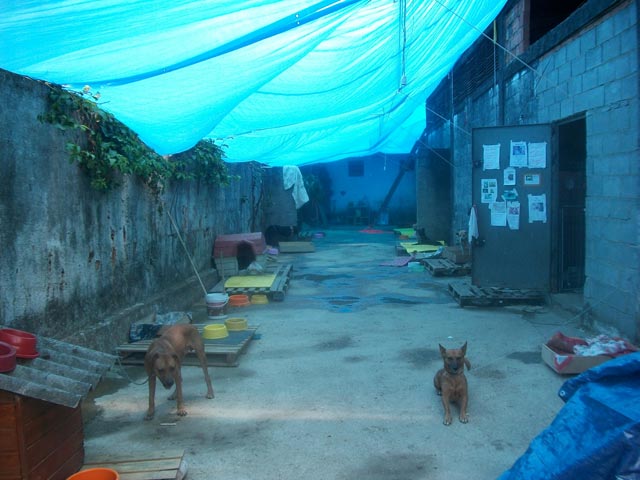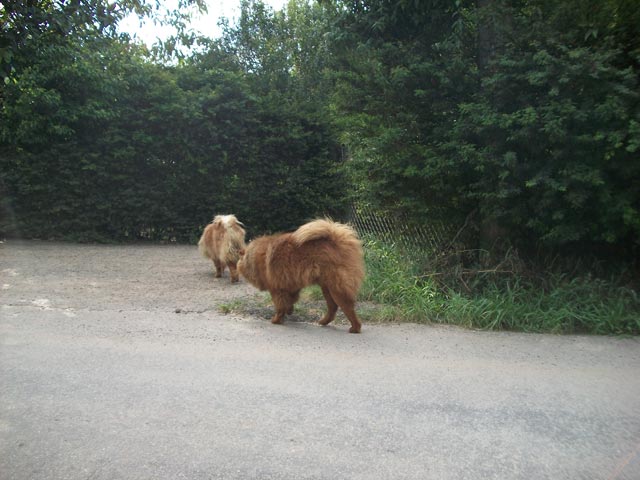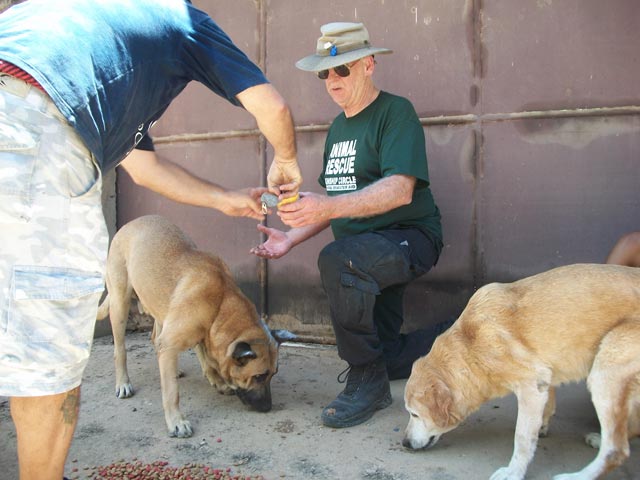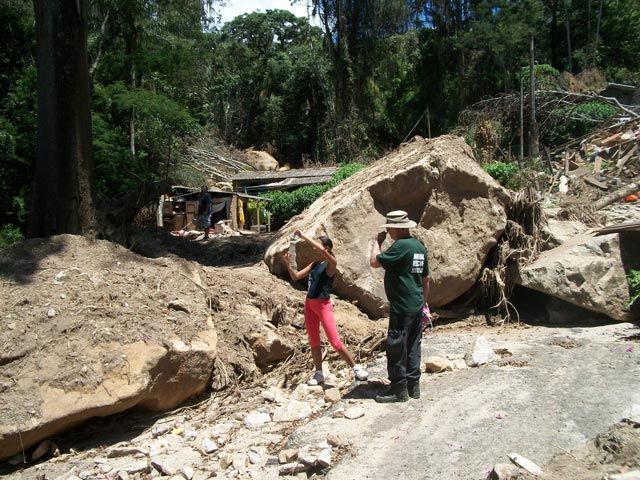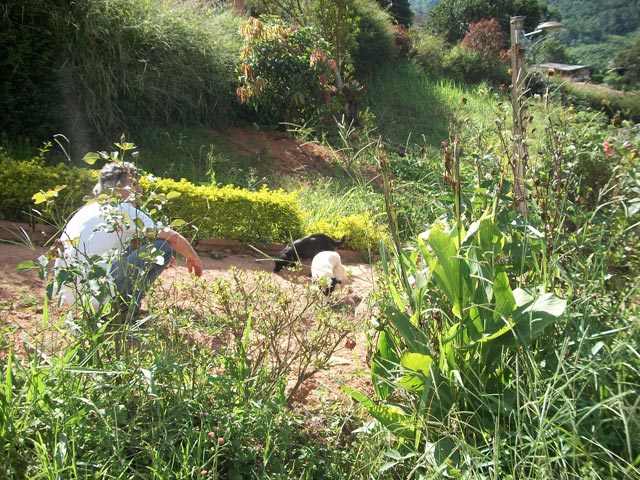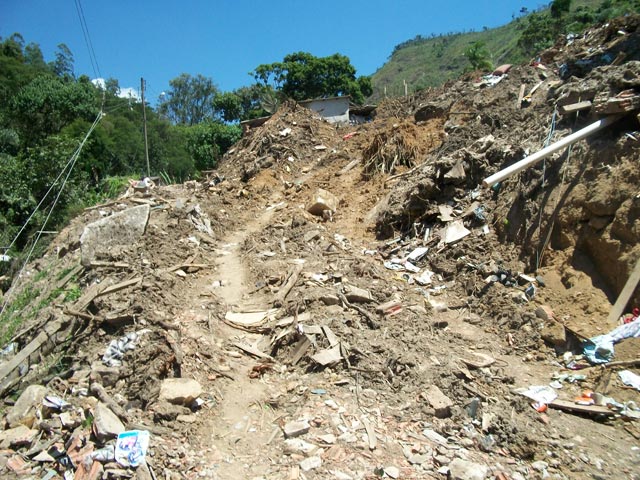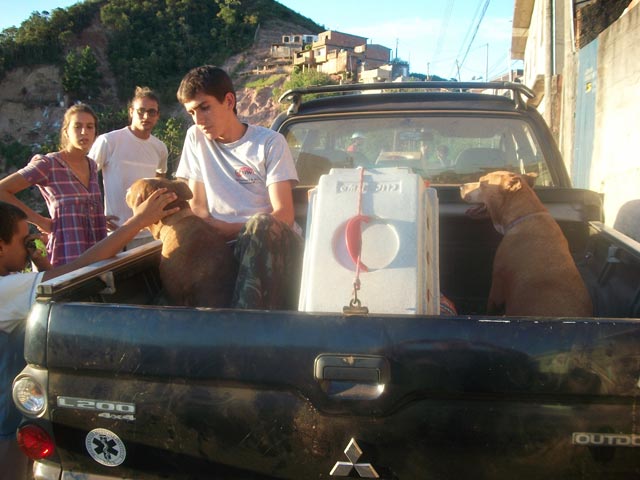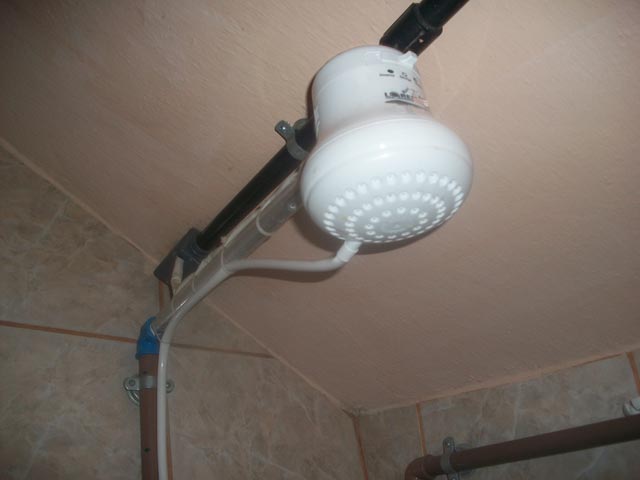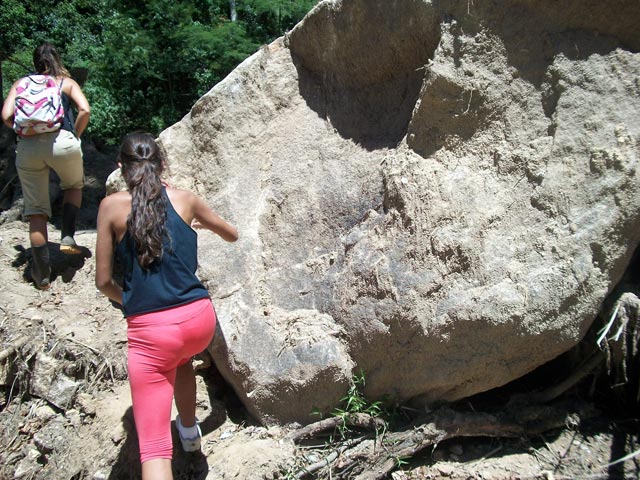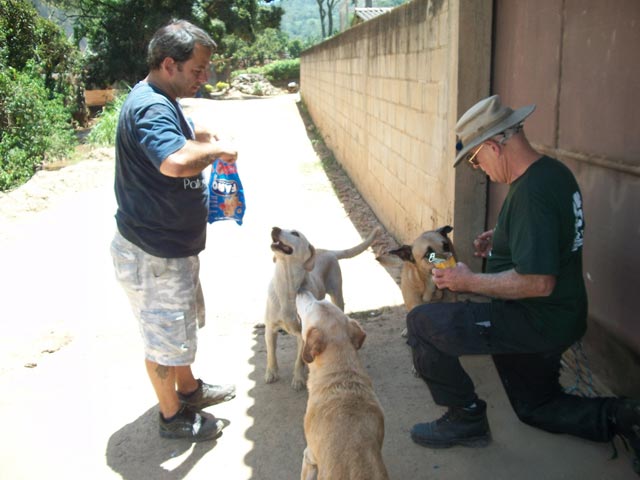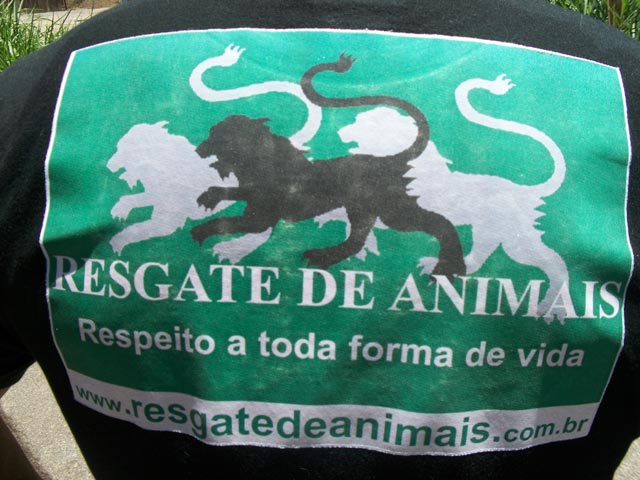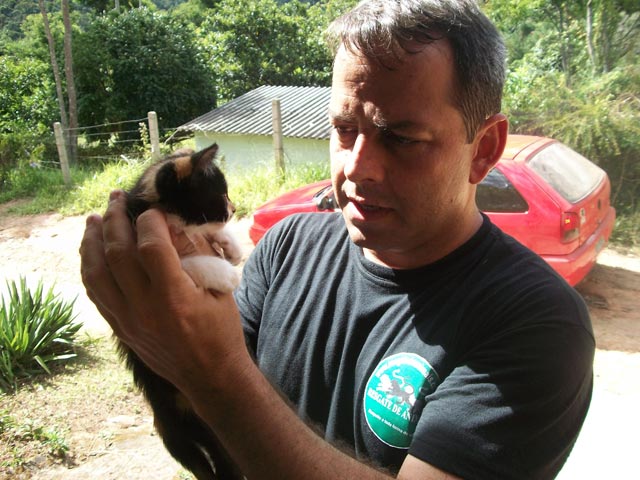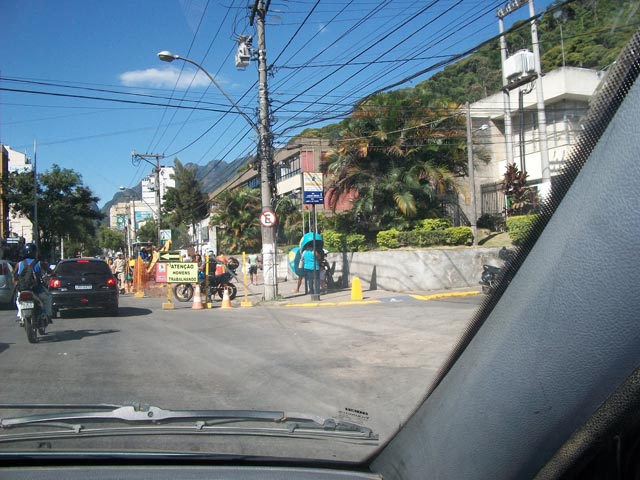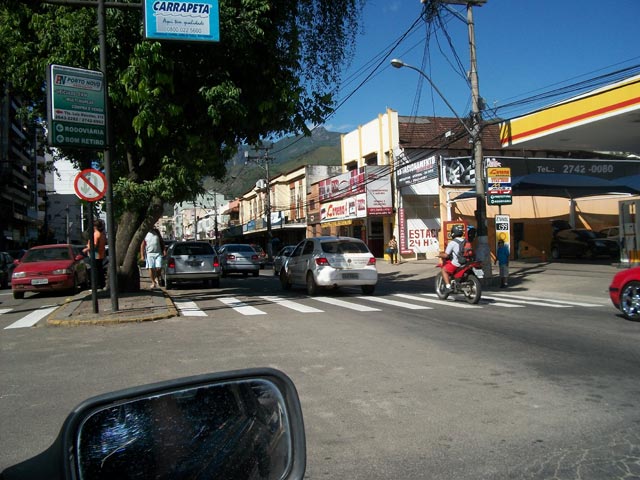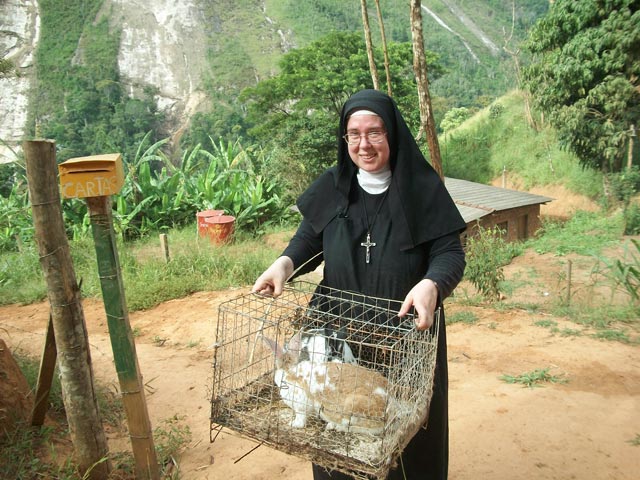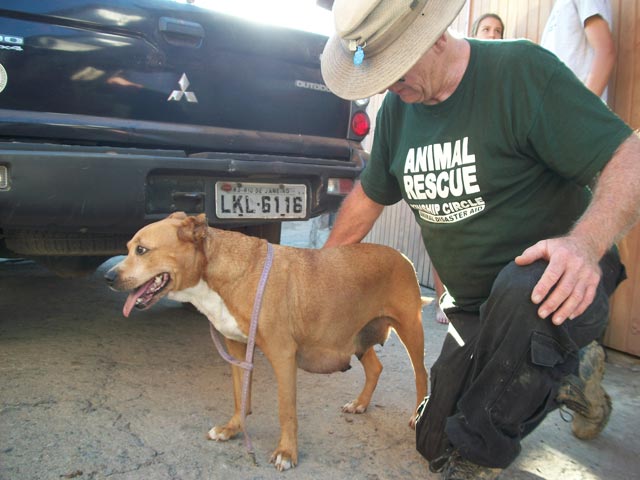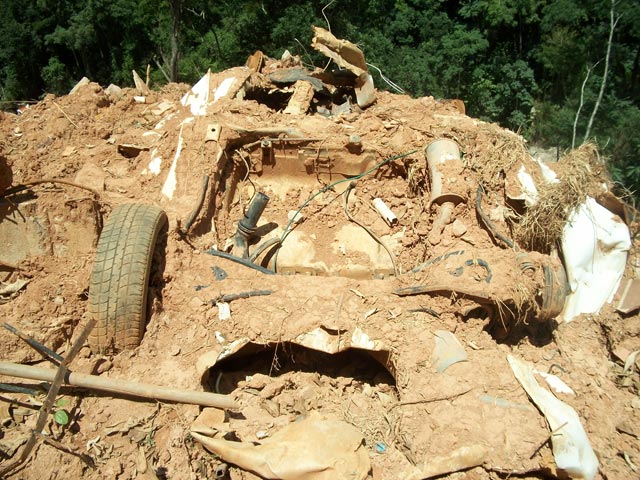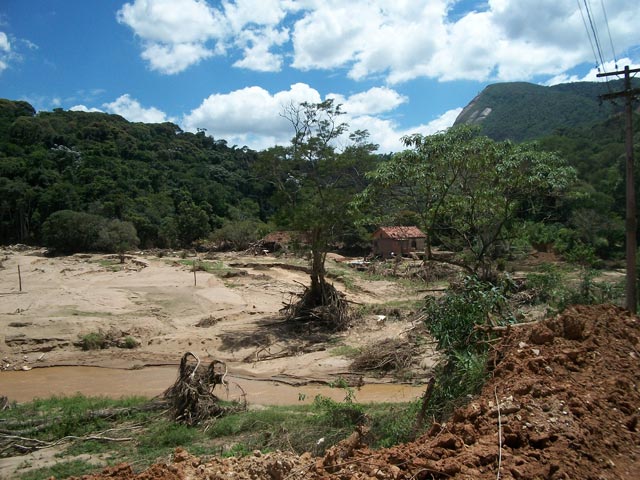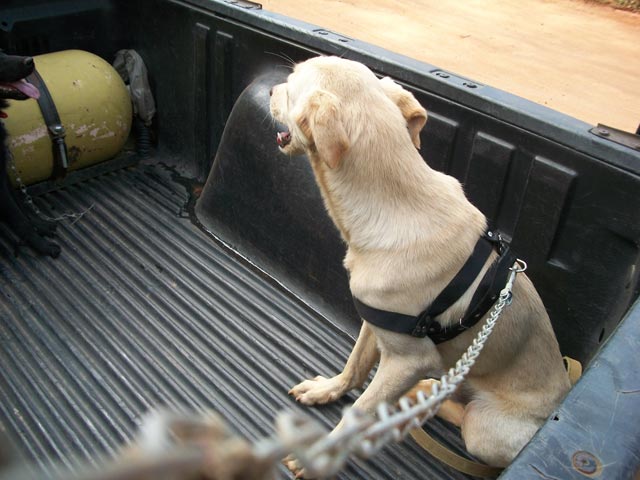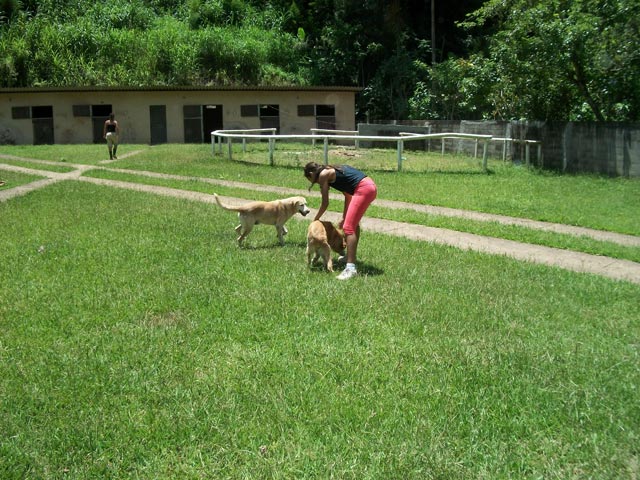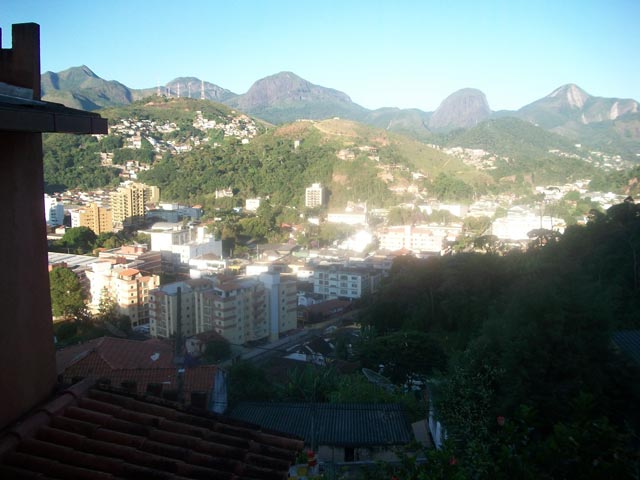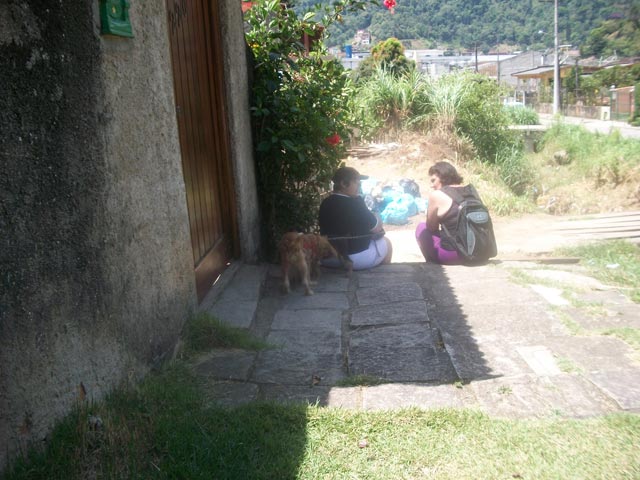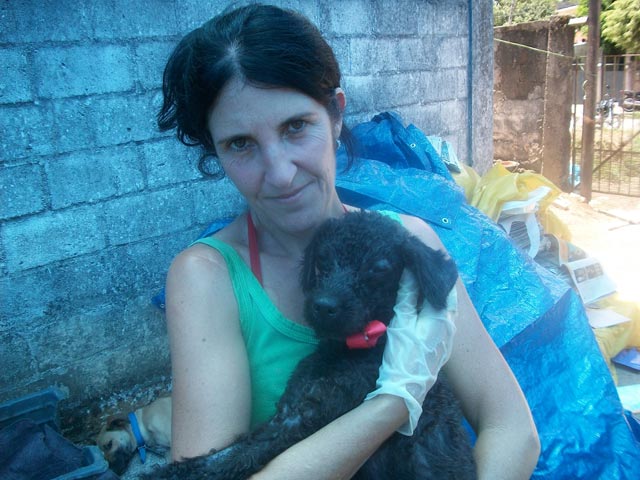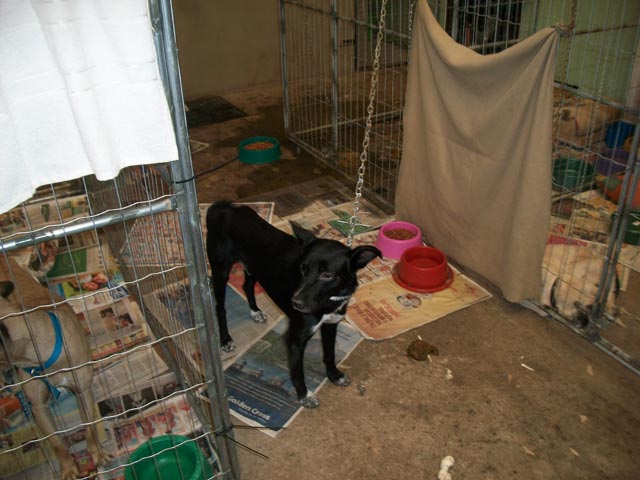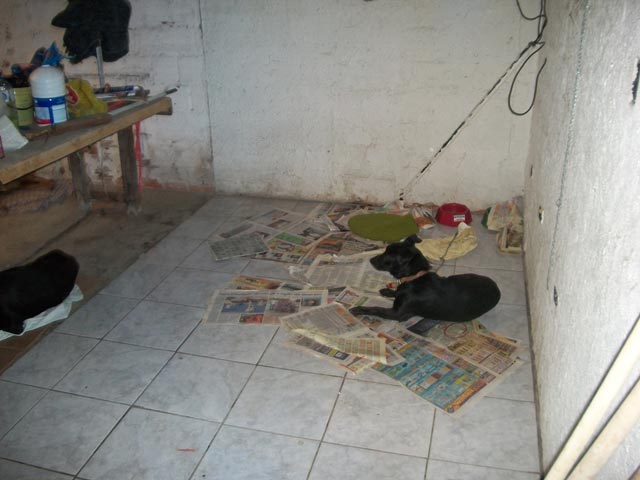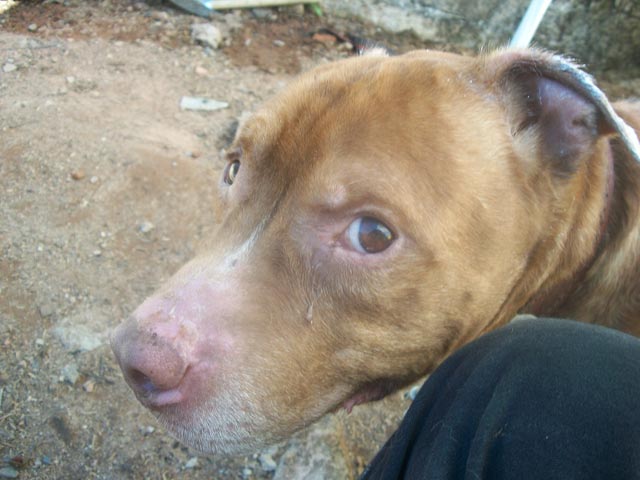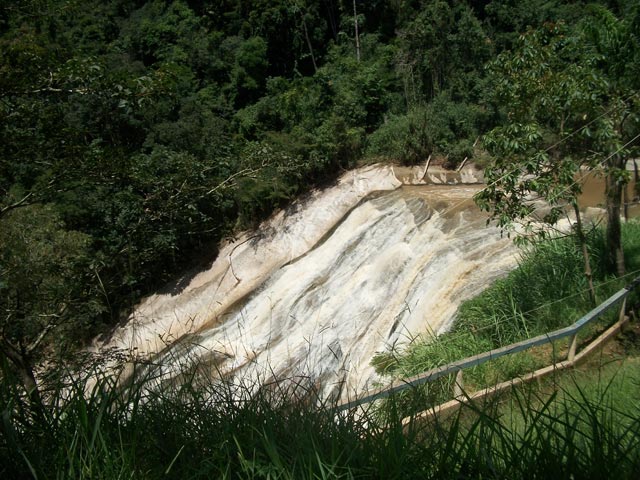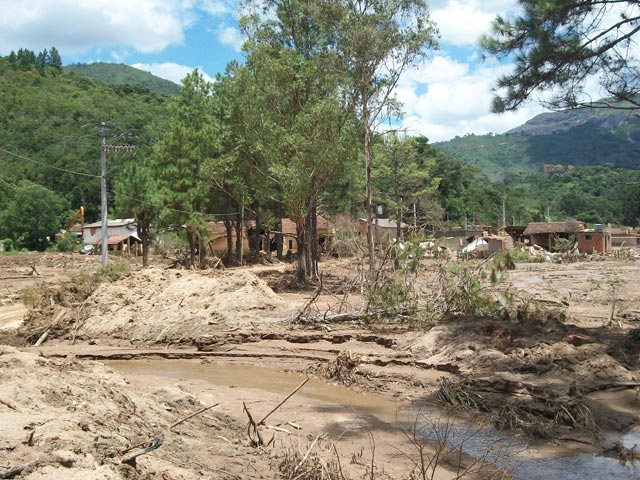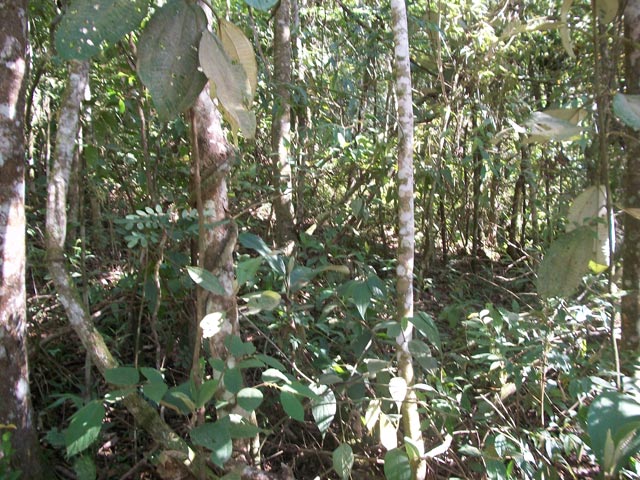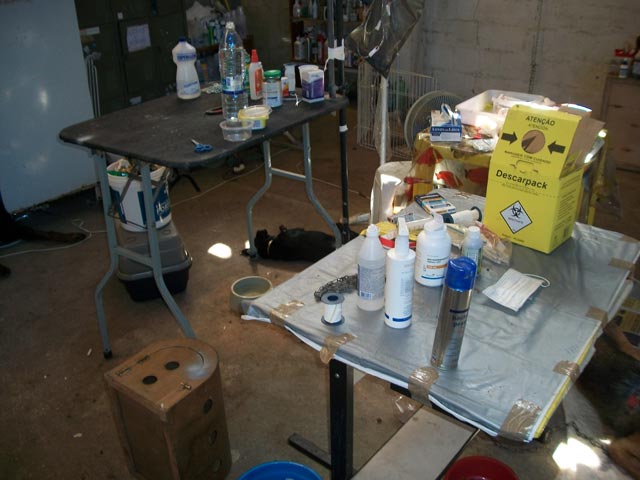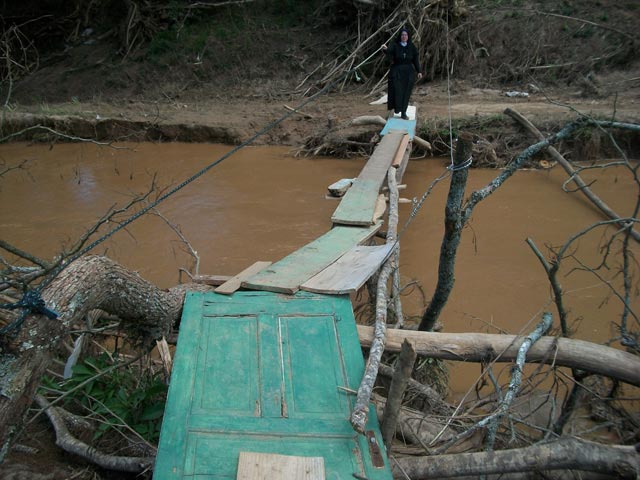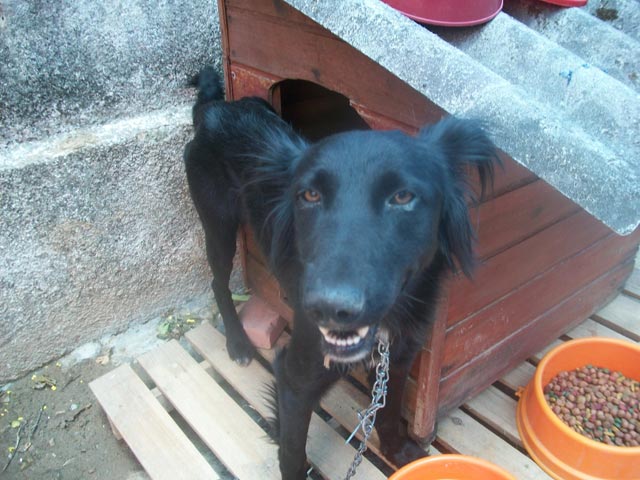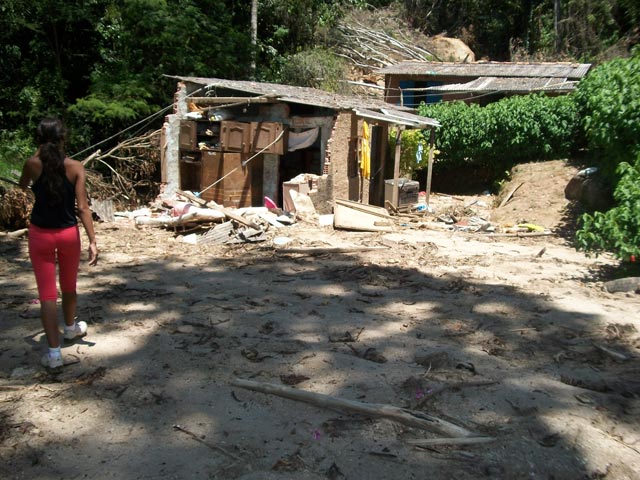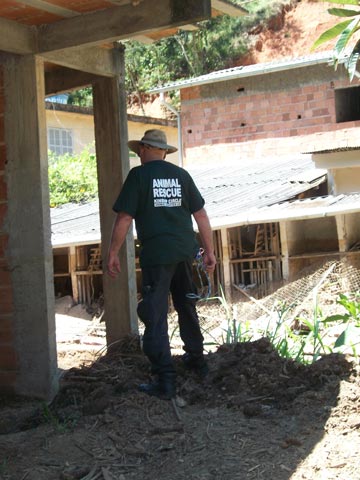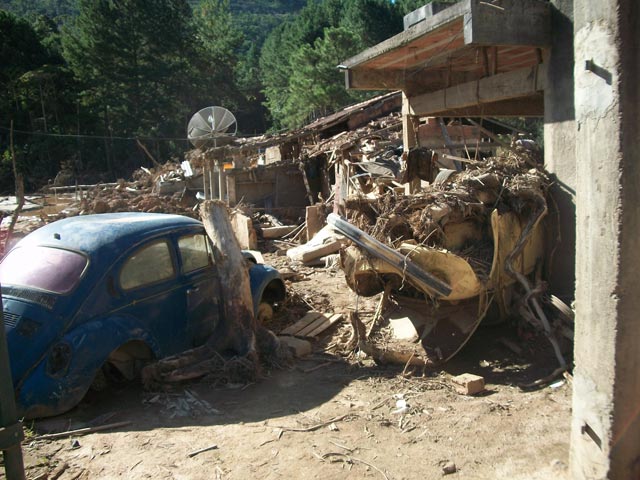 abandoned-house-with-the-kitties
abandoned house with the kitties
about-a-week-old-this-lady-vol-everyday-there
about a week old, this lady volunteered there everyday
again-chained-with-kennel-bottom
again chained, with kennel bottom
and-another-backroom-thats-full
and another back room that's full
and-it-just-goes-on-and-on
and it just goes on and on
and-no-we-never-had-time-to-use
and no, we never had time to use
another-pic,same-area
another picture, same area
as-we-make-are-way-thru-the-village
as we make our way through the village
bashare-dog-really-very-badly-eaten
bashare dog, really very badly eaten
bathrrom-and-hallways-are-also-used
bathroom and hallways are also used
called-bashare-maggot-infestation
called bashare (maggot-infestation)
captured-this-little-guy-owner-abondon-him
captured this little guy, owner abandoned him
carlos-trying-to-coax-them-with-food
Carlos trying to coax them with food
cut-in-guard-rail-local-exi
cut in guard rail, local exit
debrie-field-higher-than-car
debris field is higher than car
drags-his-front-leg-around-so-sad
drags his front leg around, so sad
electrical-wiring-at-the-shelter
electrical wiring at the shelter
entering-someones-house-all-abandoned
entering someone's house, all abandoned
every-nook-and-cranny-is-filled
every nook and cranny is filled
four-dogs-in-an-horse-area-that-were-being-looked-after
four dogs in a horse area that were being looked after
group-shot-before-leaving-for-the-field
group shot before leaving for the field
guess-a-shoulder-i-didnt-plan-on
guess a shoulder I didn't plan on
has-bachare-in-it-leg-plus-other-things-very-sweet
has bachare in it's leg, plus other things, very sweet
have-you-seen-my-dog-wall
"have you seen my dog?" wall
he-wanted-nothing-to-do-with-us
he wanted nothing to do with us
he-was-actually-very-sweet
he was actually very sweet
he-was-being-looked-after
he was being looked after
he was waiting to see if we were going to follow him
he was waiting to see if we were going to follow him
high-water-mark-below-blue-sign
high water mark below blue sign
his-faverite-toy-was-a-water-bottle
his favorite toy was a water bottle
injuries-dont-get-treated
injuries don't get treated
just-a-box-with-newspaper
just a box with newspaper
left-without-food-or-water-for-a-week
left without food or water for a week
listening-and-watch-for-any-movement
listening and watching for any movement
lot-of-kids-were-lost-in-this-area
lots of kids were lost in this area
mam-gland-tumor-mom-was-to-have-surg
mammory glad tumor, mom was to have surgery
many-problems-nose-eaten-off
many problems, nose eaten off
marie-cheking-out-the-older-one
Marie checking out the older one
means-these-house-are-all-condemed
means these houses are all condemned
missing-ear-and-bachere-on-back
missing ear and bachere on back
more-dogs-in-a-village-they-were-fine
more dogs in a village, they were fine
mostly-starved-very-sweet-but-frightened
mostly starved, very sweet but frightened
my-room-live-out-of-suit-cases
my room, live out of suitcases
no-food-or-water-for-a-week
no food or water for a week
normal-dog-kennel-chain-pallet-cardboard
normal dog kennel chain, pallet, cardboard
one-of-the-flooded-villages-we-surveyed-for-any-live-animals
one of the flooded villages we surveyed for any live animals
one-of-the-kitties-we-rescued
one of the kitties we rescued
one-of-the-vol-from-rio-helping-out
one of the volunteers from Rio helping out
outside-of-shelter-with-carlos
outside of shelter with Carlos
people-moving-what-they-can-salvage
people moving what they can salvage
put-fly-stuff-on-there-ears
putting fly stuff on their ears
put-the-fly-stuff-on
putting fly stuff on their ears
really-bad-lighting-in-some-of-these-rooms
really bad lighting in some of these rooms
remember-the-temp-is-95-plus-high-humedity
remember the temperature is 95 plus humidity
sister-attending-a-vol
Sister attending a volunteer
sister-marie-and-her-new-flock
Sister Marie and her new flock
something-was-dead-here-dont-know-what
something was dead here, don't know what
starved-and-dyhidrated-almost-to-weak-to-walk
starved and dehydrated, almost too weak to walk
the-dead-dont-leave-gracefully
the dead don't leave gracefully
these-are-the-20-or-so-i-cleaned-and-fed-every-morning
these are 20 or so I cleaned and fed every morning
these-guys-did-have-owners-nearby
these guys did have owners nearby
these-guys-werent-having-any-issues
these guys weren't having any issues
these-rocks-are-new-to-the-area
these rocks are new to the area
these-two-we-fouind-at-an-abandon-house
these two we found at an abandoned house
these-used-to-be-someones-home
these use to be someone's home
they-didnt-like-ea-other
they didn't like each other
this-is-shower-water-heater
this is a shower water heater
this-rock-has-been-moved-by-the-waters-power
this rock has been moved by the water's power
tony-and-i-feeding-the-lucky-ones
Tony and I feeding the lucky ones
tonys-rescue-groups-name
The name of Tony's rescue group
tumor-and-bleeding-from-mam-glands
tumor and bleeding from the mammory glands
vol-taking-dogs-for-a-walk
volunteer taking dogs for a walk
vol-with-the-poodle
volunteer with the poodle
waiting-for-a-kennel-to-open
waiting for a kennel to open
was-he-crying-dont-know
was he crying? don't know
water-was-over-15-ft-high-thru-here
water was over 15 feet high throuh here
we-had-to-chase-dogs-thru-that
we had to chase dogs through that
we-sent-sister-over-the-bridge-first
we sent Sister over the bridge first