"If there are no dogs in Heaven, then when I die I want to go where they went."
Will Rogers
AmazonSmile is a new, simple and automatic way for you to support your favorite charitable organization - Animal Resources, Inc!
Lots of products on Amazon are eligible, they will be marked "Eligible for AmazonSmile donation" on the product detail pages.
A Little Socializing Would Be Good - October 27, 2014
I picked up this little one in a parking lot as she was transferred to me for a transport up north. Being a Maltese mix she was very bonded with females, but hates males. As she appears to have been raised in a back yard with very little socializing she is rather feisty to say the least. It is so sad how people can treat a dog as cute as this with so little care. Whether she lived or died I am sure they could have cared less. So sad, you have to ask why even have a dog, if it's to be treated like this. Now we just pick up the pieces and try to put her back together again.
Please click here for details about previous Animal Transports...
We've pulled or transported over 689 animals so far in 2014 in support of our rescue partners. Please enable flash to view the rotating photos.
Animal Resources Inc. recommends AnimalsVote.org, a not for profit organization dedicated to the belief that the killing and the suffering of animals in deference to our own behest and gratification is an impediment to the moral and social progress of mankind.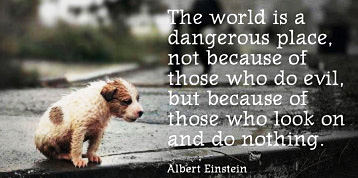 You can't keep your pet? Really?
by A Shelter Director
"I think our society needs a huge "Wake-up" call. As a shelter manager, I am going to share a little insight with you all…a view from the inside if you will. First off, all of you people who have ever surrendered a pet to a shelter or humane society should be made to work in the "back" of an animal shelter for just one day. Maybe if you saw the life drain from a few sad, lost, confused eyes, you would stop flagging the ads on craigslist and help these animals find homes. That puppy you just bought will most likely end up in my shelter when it's not a cute little puppy anymore. Just so you know there's a 90% chance that dog will never walk out of the shelter it's dumped at! Purebred or not!..."
Read the full post on CauseForPawsUtah.org
Watch this clip from Oprah to bring awareness about pet over population.
Spay & Neuter Helps Prevent This

Remember, when you breed your dog, this is how they could end up.
Animal Resources Inc. is...

An Approved Heigl Rescue Partner

O.T.R.A. Verified

Volunteer member of Ventura County Animal Shelter

E.V.R.T. TEAM (background check completed)



A Shelter Authorized Dog & Cat Rescue Puller:

Apple Valley Shelter

City of San Bernardino Shelter

Hesperia Animal Shelterr

Kern County Animal Shelter

L.A. City New Hope Rescue Partner

Orange County Animal Shelter

Ramona Humane Society

Riverside County Animal Shelter

San Bernadino County Shelter (Devore)

Upland Animal Shelter

Ventura County Animal Shelter